Simple Video Conversion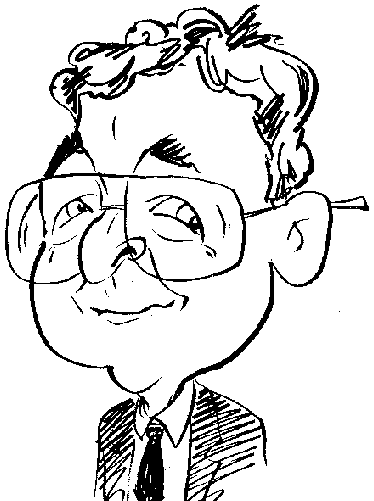 With the number of portable devices capable of showing video clips, it can be confusing when trying to decide on the appropriate video format.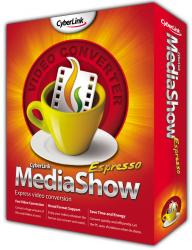 Adding to its range of video editing, DVD player and multimedia software solutions, CyberLink has released a new video conversion software application. This is entitled MediaShow Espresso which immediately reminded me of visits to a local coffee bar in my youth. But enough of nostalgia, lets stick with the present day and this new application from CyberLink.
As is becoming standard practice throughout the industry, you will need to enter a registration number to fully activate the software which does carry out checks and advises you when upgrades are available. This program concentrates its functionality on the conversion of video clips into a variety of formats supported by different devices. Aimed mainly at the novice users, it tries to make this process as simple as possible by offering the user pre-defined alternatives that take care of selecting the appropriate conversion format.
An animated introductory sequence is your opening welcome to MediaShow Espresso. You can turn off this welcoming sequence for subsequent use of the program. CyberLink has opted for a fairly sparse interface for this program. There is a heavy reliance on the colours black and grey so as not to confuse the user too much. Icons running across the top of the screen do provide a splash of colour while providing the means for the user to select an individual video clip or a folder containing numerous clips. Despite its rather dreary appearance, this approach works quite well.
Once the clip has been loaded into the program it will appear as a thumbnail in the main portion of the interface. The next stage is to select the destination format. This is carried out by selecting from a second series of icons position of the right of the screen. When it comes to choosing the necessary format, MediaShow Espresso offers categories classified as Apple, Sony, Microsoft, YouTube and various Windows supported formats. Selecting the Apple format gives you a choice of Classic, Nano, Touch or iPhone. Fans of the Sony brand can choose PSP or PS3 while Microsoft devices are made up of Xbox and the less than successful Zune. Pre-defined settings for each of these devices are available. Other formats include MPEG-4, MPEG-2 and WMV.
Having made your selection you just need to sit back, and in some cases show a fair degree of patience, while the software does its work and the conversion process takes over. Speed of operation can vary a great deal. It will depend partly on the type of conversion being undertaken and aspects of the equipment you may possess. MediaShow Espresso comes with the claim of being the only application that accelerates video conversion on the Intel Core i7 technology plus the leading graphics processor architectures delivered by NVIDIA CUDA and ATI Stream technologies.
My tests were run without access to these latest technological advances. Feeding MediaShow Espresso with a standard MPEG video clip, of 24 minutes in duration, required just over two hours for it to be converted into MPEG-4 format. Yet when I switched to a two hour AVI movie and changed the conversion to suit the iPod Classic, I hardly had time to blink before the operation was completed in 51 seconds. In both cases you are kept up-to-date with the progress of the conversion process. The iPod conversion concluded with an option to add the title to my iTunes library. One disappointing aspect of the support being offered by MediaShow Espresso for conversion formats is the total lack of any option for use with the popular Archos devices. In this respect this titles does lose out to Transfer My Videos from Avanquest but it generally carries out any conversion at a quicker rate.
MediaShow Espresso has been priced at £29.99. The software requires a 3GHz processor with 1GB RAM, 1GB hard disk space running Windows XP or Vista.
http://www.cyberlink.com/products/mediashow-espresso/overview_en_US.html