Windows 7 launches tomorrow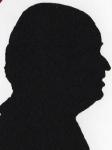 Review controls
I have been lucky enough to be using the shipping version of Windows 7 since the end of August so if there were any real problems there is a good chance I will have found them. Not only on a 4GB powerful notebook but also on a 1GB Netbook.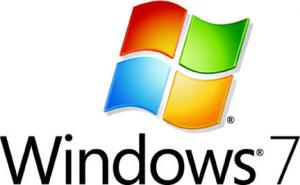 Only very recently have I reviewed any Vista systems they really seemed to work well with the operating system. Here however I expect Windows 7 to settle down very quickly. No manufacturer has so far offered me a Windows 7 system to look at even under a non disclosure agreement. So my tests have been with my own notebooks.
I had ventured to put 'RC1' of the Windows 7 operating system on a 4GB notebook a few months ago and immediately noticed that it seemed more responsive with certain applications than Vista was. Although I would have liked to try it on my Netbook for some reason the ISO image I had burnt would not boot into the installer despite me trying everything I could think of.
In the last week of August I was sent the 'released to manufacturing' DVD and this installed without problem on my Netbook. I then spent far too long working with it and thinking why oh why was Vista not able to work in 1GB of RAM with a 1.6GHz processor.
I remember reviewing a Netbook some months ago with Vista and 2GB of RAM and this was still very slow when you asked it to do anything more than basic functions. Very recently I have looked at two 2GB Vista systems with 1.4 Celeron processors and they seem to have finally licked Vista into shape and both work well, why has it taken so long to get things working as they undoubtedly should have done from Vista launch time.
In theory I should have been able to upgrade the Vista 4GB system from Windows 'RC1' to the shipping version but this did not work as it kept suggesting during the file transfer that a file was missing or corrupted but as the same DVD had installed on the Netbook I knew this was not the point.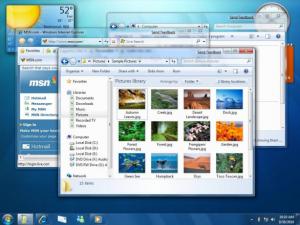 click image to enlarge
So reformat the 'C' drive and then reboot with the Windows 7 DVD inserted and this time everything went as it should do. The total install time to a working Desktop was just over 30 minutes. Far quicker than any Vista or XP install (it only took a few minutes longer on the Netbook) ever took, either upgrade or fresh installation.
Luckily when I installed the RC1 installation I put all the extra files needed for that specific Notebook on my 'D' drive so it was only a matter of doing separate updates for the items needed release from the dreaded '?' to work to their full ability.
I will mention that the basic system worked allowing me to access the Internet etc to get updates or files not on the DVD even if I had not had the foresight/luck to install them previously on the 'D' drive. My biggest surprise was that NVidia had a Windows 7 driver available for download at the end of August. This increased the Windows Experience score by nearly a whole point for both the graphics categories from the genetic Windows offering.
I have not attempted to update any drivers or settings on the Netbook mainly because it has no dreaded '?' and it just runs correctly. As it was an XP system you have no chance of doing an upgrade you have to install over the top and therefore all applications need to be reinstalled. As yet I have not installed anything that will not run in Windows 7 but as everything I have put on ran without problem in XP and in most cases Vista I did not expect any compatibility problems.
In my initial seven weeks of use my only thought has been why or why did Vista not work like this. As far as I know all manufacturers seem to offer a free upgrade (although there maybe sometimes a nasty p&p charge) to Windows 7 from Vista if you purchased a new system after 22nd of August this year, but if you are about to buy a system do check before purchase and then chuck Vista ASAP.
Here I have just mentioned my experience of my installations on a Vista 4GB system and an XP 1GB Netbook, read elsewhere for what the new features of Windows 7 has as an advantage over the soon not to be lamented departure of Vista. www.microsoft.com