Looking After your Hard Disk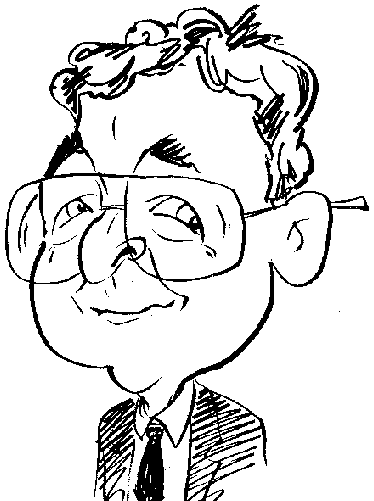 Just the thought of the difficulties that could ensue following a hard disk failure should be enough incentive to encourage users to consider taking precautions and follow the Boy Scout motto of "Be Prepared".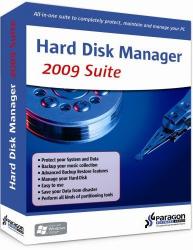 There are several offerings available to help keep disaster at bay and one of them is Hard Disk Manager 2009. Describing itself as an "All-In-One Suite to completely protect, maintain and manage your PC", Paragon's Hard Disk Manager 2009 is a suite of tools aimed at avoiding hard disk problems and solving those problems that might occur as the result of normal wear and tear through everyday usage.
Installing the product is just a matter of following some on-screen prompts and entering a 23-character product key plus a 23-character serial number. Both of these sets of characters are case sensitive. If you happen to forget then an error message will appear that relates to the serial number even though the problem might be with the product number. A system reboot will be required to complete the installation. As the supplied CD is of the bootable variety and contains emergency tools to help repair damage to a hard disk that refuses to respond, you should remove the CD before the reboot sequence starts otherwise you will be logged onto the CD rather than your hard disk.
Starting Hard Disk Manager 2009 brings up an interface showing the five main categories into which the supplied tools have been grouped. These categories are Backup & Restore; Maintenance; Rescue & Recovery; Wiping; and Advanced Options. Each category is selected from a large button running down the left of the screen with the relevant tools being shown on the right side along with a brief description of their functionality. By default you will be placed in the Backup & Recovery which allows you to backup/restore the content of a hard disk or just user-specified files. Wizards led you through the appropriate process.
Maintenance deals with defrag operations and migrating system data to another disk. The defrag module, Total Defrag 2009, allows you to select the disk or partition to be targeted. There are also options to carry out tasks to defrag and compact the Master File Table (MFT) plus check the integrity of the file system. With this latter task, the software will need to work in DOS mode which will be automatically loaded following a system restart. The actual checking can be time consuming. In the case of the test system, it took 2 hours 30 minutes to complete.
Wizards play a part when selecting the Rescue & Recovery category. There are options to restore from a backup file plus transfer files from a system and burn it to a CD/DVD. To help restart a damaged system, this section provides the means to burn a rescue kit by creating a bootable Recovery CD.
If you need to get rid of a hard disk for whatever reason, including donating to a charity or selling it on to somebody else, then you can access the Disk Wiper tool that is the sole feature of the Securely Dispose of a Hard Disk category. A wizard will lead you through the necessary steps to select the appropriate drive and carry out the operation of securely destroying any data whether sensitive or not.
Completing the categories making up this product is Advanced Options. This section contains two different tools. You can create a partition on a hard disk. Finally there is a tool to help manage a backup capsule which is a secure area on a hard disk for storing backup files. Also included with this product is a second CD which should allow you to start your computer in the case of an emergency such as corrupted system files of hard disk error.
Hard Disk Manager 2009 may not be the sexiest product around but it can fulfil a useful function and has the advantage of being both Windows and Mac compatible. This review has been conducted using the Windows version which requires a 300MHz processor, 256MB of RAM, 150MB of hard disk space running Windows 2000 and later. Mac users will need Mac OS X 10.5 or higher running on an Intel CPU. The product has been priced at £29.99.