Paint Shop Pro Photo Ultimate X2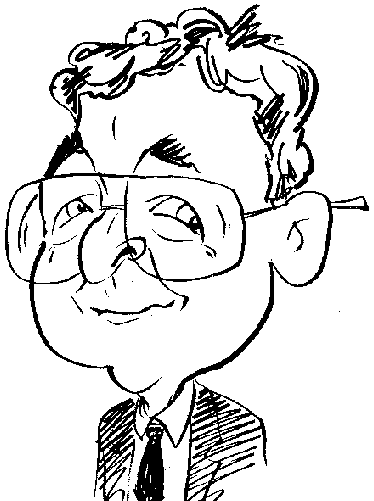 Starting life as a Shareware product, Paint Shop Pro has developed into a full featured graphics product.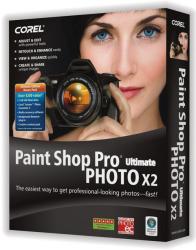 Over the past few years it has become almost a tradition to welcome and review the latest version of Corel's Paint Shop Pro Photo package on an annual basis. Following version X (the first to be developed under Corel's ownership) in 2005; versions have appeared entitled X1 and X2. But now Corel has sprung a surprise by not releasing a brand new X3 version. Instead it has released a product entitled Paint Shop Pro Photo Ultimate X2.
So what justification does Corel have for adding the word "Ultimate" to an already existing product? Is this just a marketing ploy or a means of enhancing the user experience with increased functionality? Opening the box, which does show some embellishments over the original box, reveals that the User Manual remains exactly the same while the software comes in a paper envelop rather than the DVD style box used previously. Hardly a good start but matters do improve.
Corel has included a 2GB USB Flash Drive in the box and suggests that this might be used to backup and transfer files from one computer to another. Useful as it is, the presence of this Flash Drive does seem rather incongruous for a graphics editing package but if you regard it as a free gift, and you know the saying about looking a gift horse in the mouth, then it is an easy way to transport files.
The original X2 version of the product consisted of the main Paint Shop Pro Photo software plus an option to download a free copy of MediaOne Plus and allow access to some video training tutorials. The Ultimate version is now been fully certified for Windows Vista (useful for marketing purposes if nothing else); has enhanced support for the camera RAW formats, taking the number to over 250; plus various content including new photo frames, photo edges and Picture Tubes. Corel MediaOne Plus is included without the need of a download and you also get copies of Corel Painter Photo Essentials, PHOTORECOVER® for Digital Media, and Background Remover.
Individual installation routines are required for each of the components making up this Ultimate collection. In some cases you will need to enter a supplied serial number as part of the installation. The various elements, apart from Background Remover which integrates itself into Paint Shop Pro Photo as a plug-in, can be access individually from the Start Menu.
As I have already covered Paint Shop Pro Photo X2 earlier, I'll just mention that this software provides the means to view, organise, edit, enhance and retouch your photos before referring you to my original review, which you can read here, and move on to the other elements. Those on a capped download service will especially appreciate not having to download MediaOne Plus. This application divides its functionality into areas covering sharing (including online backup), organisation, enhancing, showing and creating albums of digital photos.
Corel Painter™ Photo Essentials 4 provides the means to convert photos in different artistic styles using a three-step process. The program also features an Auto-Painter palette. As mentioned earlier, Background Remover is accessed from within Paint Shop Pro Photo from the Effects/Plug-in menu. It can be used to remove unwanted background items using a mask and various tools. Finally PHOTORECOVERY could help justify the presence of the Flash Drive Stick as its function is to rescue files that have been accidentally deleted from memory cards and the like. This product is compatible with most memory card formats including the popular ones.
As with the original product, Corel has priced Paint Shop Pro X2 Ultimate at £69. This makes it good value for money for anybody who did not purchase the pre-Ultimate version. System requirements are for a 1GHz processor with 512MB of RAM (768MB for Vista) and 500MB of hard disk space running Windows XP and later.
Checking Amazon, you can get Paint Shop Pro X2 Ultimate at a good discount, for only £58.28 including delivery on the following link:
http://www.amazon.co.uk/gp/product/B001EB28F4?ie=UTF8&tag=gadge0a-21&linkCode=as2&camp=1634
Checking Amazon, you can get Paint Shop Pro X2 Ultimate at a good discount, for only $73.49 including delivery on the following link:
http://www.amazon.com/gp/product/B001EJVQDG?ie=UTF8&tag=gadge0a5-20&linkCode=as2&camp=1789
Checking Amazon, you can get Paint Shop Pro X2 Ultimate for only €62,38 including delivery on the following link:
http://www.amazon.fr/gp/offer-listing/B001EWGMAA?ie=UTF8&ref_=dp_olp_new&qid=1242773152&sr=8-1&condition=new
http://www.corel.com/servlet/Satellite/gb/en/Product/1175714228541