Displaying Your Images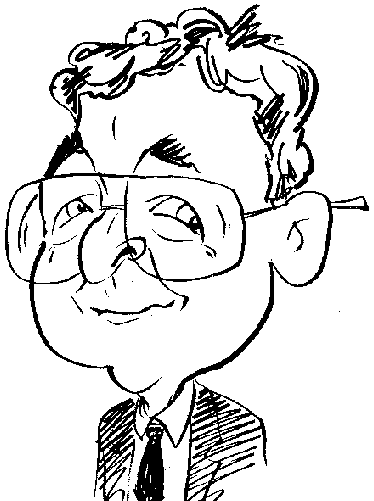 Review controls
Kodak combines images and music with touch border technology in its new digital picture frame series.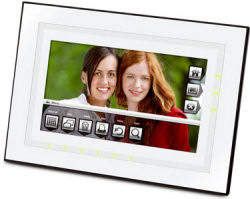 With its long standing reputation and experience in the field of photographic development, it was a natural progression for Kodak to get involved in the manufacture of digital displays. The result is the Kodak Easyshare Digital Picture Frame series currently consisting of 7, 8 and 10-inch models. The top of the range unit is the Kodak 1020 display that can be wall-mounted or free-standing in either landscape or portrait orientation by turning the attached support stand through 90 degrees. However you will also need to select the appropriate orientation within picture settings as this is not automatically detected by the frame.
Conveniently positioned along the top of the frame is an on/off switch, which does need to be repressed for a couple of seconds before anything happens, and volume level control. Unlike other digital frames that I have had the opportunity to look at, the Kodak model makes use of a Quick Touch Border that allows you to select from various options and setting by touch and sliding your finger along the frame's border. I must admit that this did take a little getting use to as I was drawn, almost by compulsion, to touch the accompanying on-screen icon rather than the corresponding place on the border. Perhaps because of the Touch Border feature, there is no remote control device supplied with this display frame.
While on the subject of the border, this Easyshare frame comes with a couple of replacement decorative mattes. You have a choice of Cranberry Red or Silver with which to customise your frame if the standard off-white look does not appeal. These mattes can be removed and interchanged whenever the mood takes you. Personally I preferred the original colour but others might well disagree.
Featuring 128MB of internal memory, enough to hold up to 300 JPEG images, this frame has a number of connectivity options allowing you to add more storage space for both images and music that can be played. This frame has two memory card slots covering CF, SD, MMC xD and MS formats. You also get a USB slot for attaching one of the many flash drives that are available plus another USB port for linking the frame to your computer.
With this latter facility you will need to install the supplied Easyshare software. This consists of two separate modules allowing you to manage the images on your hard disk and transfer content to your digital display. Options are available to catalogue content, print images, burn CD/DVD media plus add tags and ratings to your content.
While you could display just a single image on this device, in most cases users will opt for a slideshow approach. Options are available to adjust the time delay between images and video clips. There is a choice of six transitions or you could opt for a random setting plus have images shuffled or viewed in a set order. Music can be added to a slideshow by storing MP3 tracks in the same location as the images being displayed.
A power lead, with detachable two and three-pin adaptors, is supplied. The connection for this lead is concealed behind the support stand. However you do not get a USB lead for connecting to a computer. Rather surprisingly, especially as I have been advocating the inclusion of such an item with any kit that involves a display screen, is the presence of a small piece of material for removing fingerprints and other smears from the screen area.
The Kodak Easyshare Digital Picture Frame 1020 model would not look out of place in a home or office environment especially with the choice of mattes supplied with the product. Image and audio quality is reasonable. I still have some doubts regarding the Quick Touch Border feature and would have preferred a remote control option. The combination of a 10-inch viewing display and the Touch Border feature has resulted in this product coming with a recommended price of ticket of £149.99 and a street price of £119.99 including shipping.
http://www.kodak.com/eknec/PageQuerier.jhtml?pq-path=12604&pq-locale=en_GB