Acronis True Image Home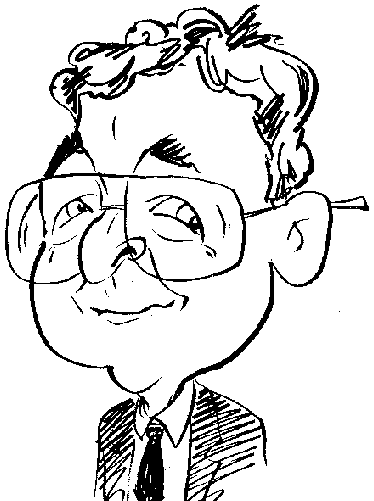 Considering the importance of having an up-to-date backup, it is not surprising that there are numerous products developed to carry out this task. One such offering, aimed at the home user, is Acronis True Image Home.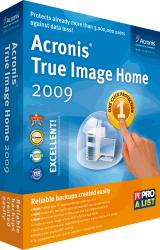 Since the last time I took a look at Acronis True Image Home, the product's title has changed from using a version number to featuring the year as the means of identification. As a result this latest edition of the software bears the title of True Image Home 2009. This version brings together several new features to sit alongside its main disk image creation functionality.
When you first run the product, the software will automatically check out the system for any attached drives and offer to protect the system by backing up important data to a storage location of the user's choice. True Image has the ability to create a Secure Zone that can be used to hold this data. Of course this backup operation, along with other tasks, can be carried out later by accessing the relevant sections of True Image's functionality.
The opening interface of True Image divides its features under headings categorised as Home, Backup & Restore, Tasks & Logs, Protection State, Try & Divide, Utilities, and Search. By default you will be placed in the Home section which displays the most common features. Here you can select from Backup, Task Management, Manage & Restore, or Try & Decide and be taken to the appropriate section.
Central to this product's remit is its Backup and Restore capability. When backing up data you have the choice of creating an image of an entire disk or partition; specify folders and files; create a backup of the current system state; backup email accounts and address book; or backup application settings. As the mouse hovers over each task so a brief description of its functionality will appear in the status bar running across the bottom of the interface. User-friendly screens lead you through the process of making the appropriate decisions to carry out the chosen backup or restore task.
For those who like to set up a schedule and let the software take the strain, True Image offers a One-Click Protection feature which allows the user to set up a backup routine that is carried out within a specified schedule. However you do need to be aware that this particular new feature could be time consuming. In tests, this took over ten hours to complete a backup to an external hard drive.
True Image gives the user a choice when opting for the file format to be used when backing a backup. One of the choices is to use the popular Zip file format. When this option is selected, you will be able to extract the stored data within the file without the need to launch True Image Home. When you need to search through an archive for certain files, you now have the ability to use Windows search and Google Desktop to carry out the investigation.
Other new features, included with this latest version of True Image Home, are the ability to encrypt data; delete individual files without compromising the archive integrity; set limits on the size of backups; and instigate a computer shutdown on the completion of a backup or restore operation.
If you are constantly receiving data from sources that you are not completely sure of then you might appreciate the Try & Decide option now available in True Image. This feature allows the user to create a secure, controlled temporary workspace on the computer and perform various operations that will not affect other areas of your system. Possible uses could be when dealing with email attachments, upgrade patches or visiting a new website. While not to everybody's taste, the Try & Decide feature will appeal to those who like to live dangerously.
Acronis True Image Home 2009 requires a system running Windows XP SP2 and later with a Pentium class processor, 256MB RAM and 200MB of hard disk space. The product supports FAT16/32, NTFS, Linux Ext2/Ext3, ReiserFS and Linux Swap. Acronis has priced this product at £39.95 although I found it for £24.99 including free delivery from Amazon on the following link: . I found it available from Amazon for $36.49 including free delivery on the following link: . I found it available from Amazon for €68,14 including delivery on the following link:
http://www.amazon.co.uk/gp/product/B001GCTRBE?ie=UTF8&tag=gadge0a-21&linkCode=as2&camp=1634
http://www.amazon.com/gp/product/B001DSGXFY?ie=UTF8&tag=gadge0a5-20&linkCode=as2&camp=1789
http://www.amazon.fr/gp/product/B001F9XQTC?ie=UTF8&tag=gadge04-21&linkCode=as2&camp=1642