Creator 2009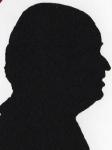 Review controls
This used to be called CD Creator and was one of the two main products in the field. Now of course the CD part is dropped mainly as most will use the DVD part as much if not more than the CD but it does a great deal more as well.
First the bad news it does take a long time to install (I installed it on a good speed notebook and on a desktop system) and the times were within a couple of minutes of each other at 48 and 50 minutes. A lot of the time was taken by installing yet another release of Net Framework. The total space taken was 2.8GB.
After the install I was browsing though the items available directly and my eyes first descended upon an Audio setting that allows you to change various styles. I have a number of MP2 files as saved on several DAB radios that have the ability to save to SD cards. Windows can play MP2 files but all the MP3 players I have tried cannot so I have been looking for a while for a utility to convert MP2 to MP3 and here was one so those items I have saved can now safely be heard via my MP3 player. While I am sure other products do this task it was straightforward here and one of the items that have long been on my to find list has been ticked.
For anyone simply wanting to burn a DVD/CD then Creator Basic can do this simply and quickly via the straightforward interface drag the files from wherever they are to the lower part of the Window, select the media you want to copy them to and once it is inserted Creator checks the files and tells you how long it will take. In one example I had 3.07GB of video files that I transferred to a DVD-RW disc at 1x this copied at 1.4MB/Sec at took exactly the time stated 42mins.
While I am sure with the right media and a fast drive Creator could do things a lot quicker with standard DVD's the test was on a notebook with 512MB of RAM which worked fine, but today is considered entry level.
Okay from really basic stuff to perhaps the other end of the spectrum Roxio have available a Hi-Def Blu-ray plug in to allow you to work with these files. Of course once away from the basics it is not simply about burning so a task oriented interface allows families to share and store their memories.
Separate modules can be accessed via the Product Launcher without having to delve through many sub menus (the audio example I have already given) for one.
AVCHD is something that is around now and can only become more popular, for those who think it is just five initials then it's the ability of recent Camcorders to capture to a new standard. Roxio can burn these movies to standard DVD's and still keep the higher definition so a standard DVD burnt on this latest version can be replayed in high definition on your Blu-ray player.
AudioBook Creator if you have a recent i-Pod or i-Phone then this feature can support your devices ability for chapter skipping pause/resume and book cover art using .m4b format.
Beatmatching is a feature that allows you to perfectly match cross fades for you music. Sync-it used to relie on Windows Vista but it now works in XP as well and this now supports photos as well as video and audio and will even work without the Gadget being enabled.
Perhaps one of the most useful new features is the ability to get a 9GB movie to fit onto a 4.7GB disc and this is stated to work 60% faster.
I hinted earlier that 512MB was entry level so the full required specifications could be useful. XP SP2 or Vista, a 1GB processor and DirectX 9 1024x768 with at least 16bit colour. DVD drive, Internet Explorer 7 and Windows Media Player 10 and at least 3GB of hard disc space. All these are minimum requirements.
Doing my Internet searches found Roxio Creator 2009 available at a best price of £34.95 including free delivery from the first link below.
http://www.amazon.co.uk/gp/product/B001CZJG7K?ie=UTF8&tag=gadge0a-21&linkCode=as2&camp=1634
Roxio Creator 2009 is available directly from Roxio for $79.99 (recommended price $99.99), however it's also available boxed from Amazon for $69.99 including shipping on the first link below.
http://www.amazon.com/gp/product/B001EUG3BU?ie=UTF8&tag=gadge0a5-20&linkCode=as2&camp=1789
Roxio Creator 2009 is available directly from Roxio for €79,99, however it's also available boxed from Amazon for €73,49 including shipping on the first link below.
http://www.amazon.fr/gp/product/B001EM6QFQ?ie=UTF8&tag=gadge04-21&linkCode=as2&camp=1642
http://www.roxio.co.uk/eng/products/creator/suite/overview.html