Aorus X3 Plus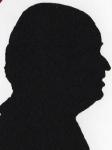 This is a fast and powerful Gaming Notebook yes the screen is not huge but it does display a huge screen resolution. When I first saw it I could not believe the clarity and sharpness which of course along with sound quality is what gamers demand.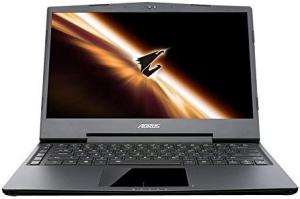 click image to enlarge
This is the first notebook – of any size that I have seen – that has natively displayed 3200x1800.
It is 32.5x23x2cm and the screen is 31x17.5cm.
On first startup after entering the normal Windows required information a screen opens on the Desktop with a range of fifteen items that Aorus think you might need to adjust. This is part of SmartManager V3.
This is a very powerful machine with an Intel i7 processor running at 2.5GHz. It has 16GB of RAM and a 500GB hard drive with 428 of the available 461GB free.
There are both Intel HD Graphics and GeForce GTX 970M display adapters.
It comes with Windows 8.1, SmartManager V3 and Cyberlink Power DVD.
The left side has xxxx, HDMI out, USB3, microphone and headphone 3.5mm sockets. The front has only pin hole LEDs and the right side has an SD Card port as well as two more USB3 and flush fitting on/off button. The rear has DC input and an Ethernet port.
There is a 1cm band behind the 87 key keyboard, on the left of the keyboard is a 1cm strip while the right has a 1.5cm strip. In front of the keyboard is a 9cm wrist rest strip with the 10x7cm trackpad mounted 10.5cm from the left and 12cm from the right.
The leftmost column of the keyboard are 'G' macro programmable buttons G1 to G5 with a five colour sequential sequence key that gives quick access to 25 macro commands as likely to be used by a gamer.
I got just a tad over three hours on a battery charge in 'heavy' use. My definition of heavy use is constant Internet download and file transfer.
Startup is an amazing 12 seconds while shutdown is 4 seconds. A full recharge from empty (while off) takes two hours.
For me as someone whose reactions are not that of a 20 something gaming fanatic this is a blisteringly fast machine, I did try some things with a lot of fast action and the graphics are amazing and clarity and sharpness of display excellent.
It might some trite to say that you are not aware that you are looking at a 3200x1800 display because the image is so sharp it looks 'right' even though the screen is only 13.9inches using the diagonal imperial measurement standard.
The Aorus site link at the end has more details. The total weight of this powerhouse system is a tad over 1.8 kilos.
There are still some people who say not having a USB2 port could be a problem but in my tests it did not seem to matter.
Yes I liked the unit – as you may already have known – but of course this is not 'cheap' as quality always has a price.
The Aorus Gaming notebook is available from the link below for £1675 with free delivery.
http://www.amazon.co.uk/gp/product/B00RZDH3W8?ie=UTF8&tag=gadge0a-21&linkCode=as2&camp=1634