An Avanquest Suite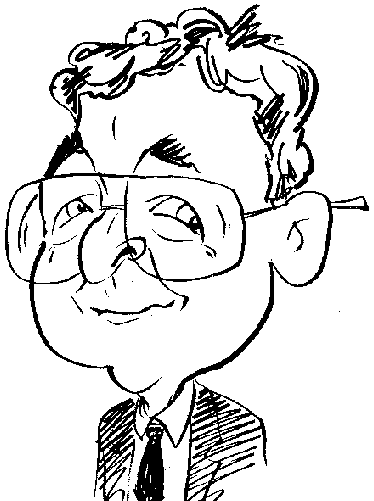 Suites continue to be a popular flavour with utility developers as can be seen with an offering from Avanquest.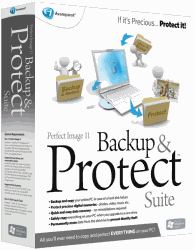 By bundling together three software utilities, Avanquest has created Perfect Image 11 Backup & Protect Suite. The titles involved in this suite are Perfect Image 11; DiskCopy & Clean; and AutoSave 2. This collection of titles is aimed at providing the means to deal with different aspects of hard disk management.
Unlike the Perfect Image and AutoSave elements of the suite, which need to be installed to a hard disk, the DiskCopy & Clean module is run direct from its own CD or from a specifically created floppy disk. DiskCopy & Clean designated task is to provide the dual capability of allows the user to transfer the content from one hard disk to another plus completely erase data from a hard disk that you might be intending to dispose of in the near future. In order for DiskCopy & Clean to work you will need to boot your computer using either the CD or floppy disk.
Once booted into the DiskCopy & Clean managed environment, the software will analyse your system before offering a choice of tasks that can be implemented in a wizard-led procedure. You can opt for an automatic copying of the first hard disk located by the program to the largest empty hard disk. Other choices include selecting a hard disk or partition to be copied; securely erase a drive or partition; and carry out various partition related tasks that include creating, deleting, hide/reveal plus view the content of a partition.
As with the DiskCopy & Clean element of the suite, Perfect Image 11 concentrates its functionality on the entire hard disk or partition. It is not the quickest program to launch. On the test machine it took two minutes from the appearance of its flash screen before the product's interface appeared with options to start various operations that make use of wizards. You can create or restore an image of an entire hard disk or partition plus clone a disk.
Options are available to select the source and destination from available local/network drives or optical media. Creating a backup of a hard disk with 76.3GB of data took approximately 84 minutes and compressed the content down to 39.3GB. During the process you are kept informed as to the progress and estimated time required to complete the task. Tools are available to verify and validate operations plus create recovery media in case of a possible hard disk failure.
AutoSave 2.0 is more concerned with files and folders when it comes to backing up and restoring data. Working predominately in the background, AutoSave allows you to customise the way it works to suit your style of working. You can select the backup location; pinpoint items to be included or excluded using wild cards and a file size limiter; adjust the compression level to be used; and insert a time delay to be used before the backup process kicks in after any changes to selected files and folders. Starting with the typical (recommended) settings, I quickly found that the program could be rather intrusive. This problem was solved by making adjustments to the program's settings.
While the various elements of this suite carried out their designated tasks, there was a certain lack of user-friendliness overall and little attempt has been made to integrate the functionality of the different components. I can not shake the conviction that the creation of this suite was an attempt to breathe some life into products that in their standalone guise lacked the appeal of competing offerings. Perfect Image 11 Backup & Protect Suite has been priced at £39.99 (the same price previously being asked for Perfect Image as a standalone product) System requirements are a Pentium 300MHz, 128MB of RAM, 40MB of free hard disk space running Windows XP and later.
http://www.avanquest.com/UK/pc-tools/disk-management-disk-partition/Backup-Recovery/Perfect_Image_Backup_and_Protect.html