From Paper to Digital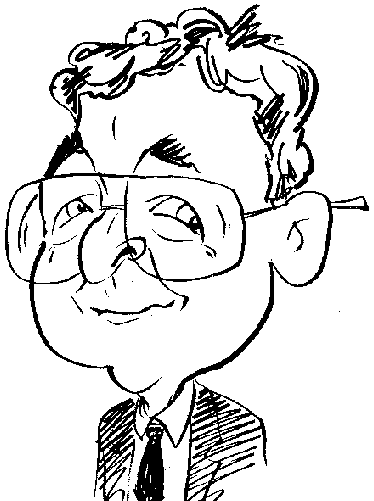 The paperless office may be an urban myth but tools are available to convert paper documents into editable digital content.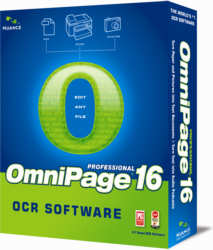 Whether approaching document creation from either the spoken word or existing paper documents, Nuance has tools that could help when it comes to producing editable text. If you need to convert the spoken word into text then there is Dragon Naturally Speaking, currently standing at version 9, while OmniPage allows you to scan and convert existing paper-based documents into editable text through the combined efforts of scanning capability and Optical Character Recognition (OCR) technology. Recently Nuance has released Standard, Professional and Mac versions of OmniPage 16. This review is based on OmniPage 16 Professional.
Installation of the product, giving you the choice of whether to include Nuance's PDF Create! 4 software included as standard, is straightforward. You also get a copy of PaperPort II for document management tasks. An option is available to register the product online. I must say that I found many of the questions listed were intrusive and designed more to do with gathering marketing information rather than product specific topics. Fortunately you can ignore irrelevant questions. One task you will not be able to ignore is product activation. This can be carried out immediately or within five uses of the product.
Nuance has built up a database of scanner settings to help with the initial set up of the OmniPage software. However my regular workhorse scanner was not included in this collection. Fortunately a wizard is supplied to lead you through the basic steps to select from a list of detected devices and run a test scan to check suitability using the scanner's own software. This is a straightforward operation and should cause no problems if you are faced with the same situation.
OmniPage 16 gives you a choice of working environments. If you are new to this title then you might feel more comfortable with the QuickConvert mode which provides a view designed for a quick and easy operation without the user needing to worry too much regarding settings. For those familiar with the product, there is the Classic view while more advanced users might prefer the Flexible view which makes use of tabs to switch between the task-orientated panels.
Basically OmniPage 16 works with a three-stage operation for its various supported projects. It can accept data from a variety of sources that can include your scanner; digital camera; and PDF files. The data is then identified and categorised according to the type of data. With many documents, containing a mixture of text, tables and graphics, I had no need to make any adjustments to the software's initial selection. The third stage is the OCR process by which products such as this stand or fall.
Nuance claims that this latest version of OmniPage increases accuracy by 27% and speed by up to 46% with the OCR operation. I have no reason to doubt these figures. Often documents would be handled without the need for any user intervention. The only real type of item that seemed to stump OmniPage was when artistic text, such as used to enhance promotional documents, was encountered. When you do need to carry out any editing, the program will offer the suspect item showing its best guess and the original scanned version. You can then accept of make the necessary adjustments.
For those with access to the latest version of Microsoft Office product, OmniPage provides support for the Ecma Open XML file formats used by this software. As I am still using the previous version of Office I have not been able to test this feature. The inclusion of PDF Create! 4 means you can convert documents into PDF format. Completing the package is Paperport 11 which provides excellent document management features that are more attuned to those handling numerous documents of different types.
As you would expect from its title, OmniPage 16 Professional is more suited to the business user and had been priced accordingly. The version as reviewed will cost £292. However for those working on a tight budget then there is the standard version of the product, priced at £79.99, which does not include the PDF Create! 4 and Paperport 11 titles. The software will run on a Pentium III system although the recommendation is for a Dual Core machine. You will need to be running Windows 2000 or later with 256MB of RAM and 150MB of hard disk space. Additional space will be need for PDF Create! 4 and Paperport 11.