Learn Windows Vista & Office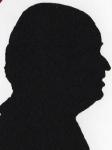 Review controls
This PC Tutor package comes on four CD's and takes you from the absolute beginning along a journey to understanding Microsoft Vista as well a Microsoft Office.
As stated it is four CD's and there is an awful lot of information on them. In total there is 2.3GB of information and while the majority is for the novice user it is not generic. By that I mean Office 2003 has totally different files to Office 2007.
The installer is on the first CD and once installed (less than 13MB) it tells you which CD to insert for which course. Wherever you are the program runs in a Window and a pane to the left side has various information under four headings.
My Courses that tells you which courses you have done. My Statistics that shows how well you have done on the multiple choice quizzes at the end of most lessons. Glossary that seems remarkably sparsely populated and User Guide.
For the most part the courses were rather like a Power Point slide show, the written words and illustrations were accompanied by a voice over that if not required you can also mute your speakers, rather useful if you do not wish to disturb others while you learn.
There are courses for Windows Vista, FrontPage 2003, Office 2007 and Office 2003. The two Office courses break down further Access has level one and level two for 2003 and level one for 2007. PowerPoint has level one and level two for 2003 and the same for 2007. Outlook has level one for 2003 and level one and level two for 2007. Word has level one and level two for 2003 and the same for 2007. Finally Excel has level one and level two for 2003 and the same for 2007. So unless my basic maths has let me down that's a total of twenty courses on the four CD's.
Once the initial installer is installed you have access to your records 'My Courses' and 'My Statistics' even with no CD in the ROM. When you start - or return to - an actual course then you will be told which CD to insert.
So let's delve in more detail to the Vista course that is on CD4. This has a total of forty eight lessons all are only a few screens long and most end with a multiple choice question. These are all rather basic and for anyone who knows anything about any version of Windows then you will probably know a good bit of what you are being told however for anyone moving from XP or earlier there are more changes in the way Windows does things than if you were moving from say 98 to XP.
In the space I have I can only delve into one lesson and I have chosen 'Examine the Taskbar' this has a total of nine screens that you move through using the back and forward arrows on the top left of the Window. Screen one tells you the two main things you will cover in the lesson in this example 'Provide an overview of the Taskbar' and 'Looks at how the Taskbar can be used to manage multiple applications'
Screens two, three and four explain this and all the text outside the main Window can be read to you either as you read it or instead of you reading it while you study the illustration. Screen five has a multiple choice question that once you have selected your answer you can verify if you are correct or not. In this case there are two correct answers from the four choices given. Screens six, seven and eight give more information on the Taskbar while the final screen (screen nine) gives a summary as to what has been covered.
Anyone with a reasonable knowledge of the items covered will not really benefit but I can certainly see how a beginner will benefit.
Available from dealers on direct from the link below at £29.95.