Fix-It Utilities 7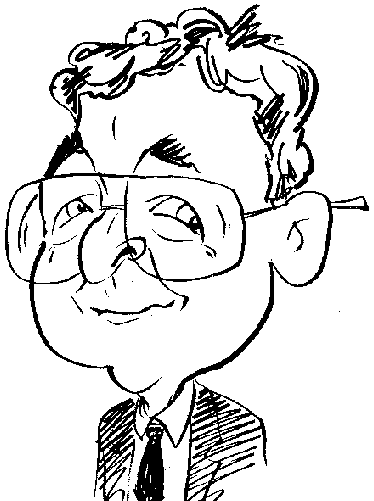 Keeping Windows running smoothly is made easier by using the appropriate tools designed specifically for the purpose.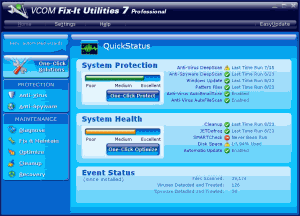 "If it ain't broke then don't fix it" is a popular expression. Yet for some their guiding principle takes the alternative premise that "a little prevention is better than the cure". A third group might swing between these two stances depending upon circumstances. Whichever path you follow, it might be worthwhile considering using a product such as Fix-It Utilities as part of your prevention strategy or as a failsafe fall-back option.
Now up to version 7, Fix-It Utilities is a suite of tools offering to keep your system performing at its optimum capacity. As we will no doubt see even more of over the coming months, this product comes bearing the "Works with Windows Vista" logo. It also offers a three-user family licence allowing you to legally install the product on three separate systems using three different serial numbers.
Fix-It Utilities is rather fussy with regards to its installation routine. It takes exception to the presence of certain applications that might be running in the background. Any that are objected to will be identified and you will need to close them down before the installation will continue on its merry way. This objection only occurs during installation and these applications can be reloaded once the installation has been completed and your system restarted.
Running Fix-It Utilities for the first time brings up an option to check online for any updates that might be available. This is a useful precaution to take even if it is just for any anti-virus capabilities supported by this program. When I checked this feature, there was 23MB of new data waiting to be downloaded.
Continuing with the anti-virus theme, Fix-It Utilities is extremely parochial with regard to this particular form of software. It only recognises its own anti-virus product and totally ignores any other software of this type that might be running on your system. This does have the effect of creating a false impression when Fix-It Utilities reports back on your system's health check. I could find no option to change the default anti-virus choice.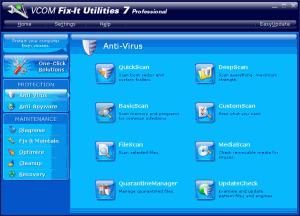 Fix-It Utilities categorises its functionality into the three main areas of Protection; Maintenance; and One-Click Solutions. As you click on each category, so the screen changes to display the appropriate tools for that section. You are also shown a brief description of the functionality of each one to help with selection.
One-Click Solutions contains a series of Wizards that carry out tasks designated as Protect; Optimise; Cleanup; Fix-up; and an all-in-one comprehensive approach. Actually, although these are termed one-click solutions, two clicks are required. You are also given no indication as to how long the selected task is estimated to take. A report will be generated at the conclusion of the Wizard and this will show the steps taken and any results achieved.
For a more targeted approach, you can select from the tasks included in the Protection and Maintenance sections. Some overlapping of tasks does occur but there is still plenty to choose from including tools entitled ErrorTracker; SystemScheduler; Startup Commander; Disk Cleaner; and UndoIt to roll back any actions carried out by Fix-It Utilities. I did notice that it was possible to get slightly conflicting results when using tools that appear in more than one category. Implementing a Registry scan revealed and fixed 442 items with a further 24 identified but not fixed when using the One-Click Fixup Wizard. Repeating the scan from the Fix & Maintain section resulted in 98 items being dealt with while 2 items were left as is. In both cases there was no feedback as to the purpose of the items which were removed or left not fixed.
Fix-It Utilities is not the fastest kid on the block. Some of the tasks it undertakes can stretch your patience a little. However this lack of speed does indicate that the software is being thorough in its approach. The product has been priced at £29.95 and requires a computer running Windows 2000/XP/Vista. Discounts are available, for example at Amazon (first link below) for £26.99
http://www.amazon.co.uk/gp/product/B000MQB7UE
http://www.v-com.com/product/Fix-It_Utilities_Home.html