Photographic Make-Over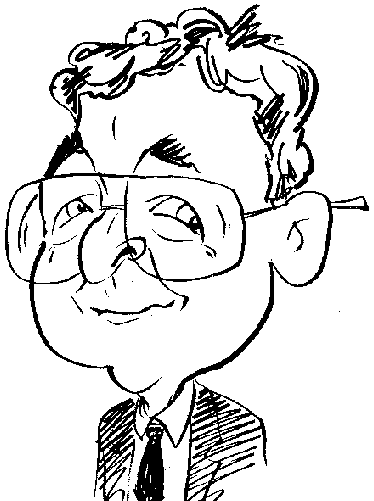 We have all seen enhanced photographic images of celebrities; maybe FaceFilter was involved in the process.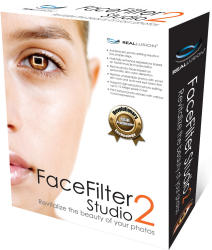 Most digital image editing packages tend to opt for an overall approach to their feature lists by having a comprehensive tool set. However if your main interest lies with portrait manipulation then the majority of these tools and features are redundant. Even the tools that do apply to facial aspects are more general than specific especially when you are trying to create results that have a professional sheen. FaceFilter Studio 2, a product developed by Reallusion, offers to provide just the tools you need to revitalise the beauty of your digital portraits whether you are a novice or professional.
In order to install this product you will need an Internet connection. This is so that the 26-character serial number that has to be entered can be authenticated. The installation process will not continue until the serial number has been recognised. This authentication process is a trend I am seeing on a more regular basis recently.
FaceFilter Studio 2 will offer to check online for any updates every time it is launched unless you turn off this feature by clicking in a check box. The program's main interface is slightly unusual in that it does not follow normal Windows conventions. A centrally positioned work area is sandwiched between a toolbar on the left and a guide pane on the right. Running across the top of the interface are icons representing the steps required to take the image from loading to the "print and save" stage. The program does make use of help bubbles which appear when the mouse cursor hovers over an icon and you also get a User Guide.
As mentioned earlier, this product concentrates on facial aspects. Several sample images, featuring portraits of individuals or couples, are provided for practice purposes. Once you have loaded an image, you can rotate it in 90 degree increments; zoom in/out; and apply manual or automatic colour adjustments.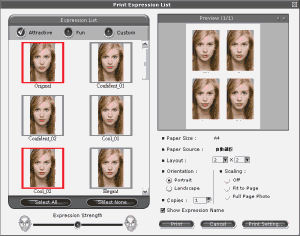 The next stage involves the face recognition process. Generally the software makes a good attempt at automatically recognising the face and pinpointing features such as eyes and mouth. Minor adjustments can be made to the computer's choices or you could opt for manual selection of the relevant areas.
Stage 3 is entitled Enhance Skin. Tools are available to change eye colour and adjust the smoothness, tone and shadow/gloss of skin. There is a choice of skin templates or you could manually select colours and move slider bars to achieve the look you want. Before and After images are shown side-by-side to help make a comparison. At any time you can apply or reset the alterations that have been made.
The results can be taken forward to the next stage which deals with more dramatic changes while providing a before and after layout view. You are given the opportunity to impose a different expression on your subject's face. There is a choice of selecting from a range of supplied templates categorised as attractive or fun. If none of the templates are suitable then manual adjustment is possible as you tackle the areas of head shape, facial features and muscles.
While head shape is limited to the adjustment of proportion and width; facial features cover the means to move and adjust eyes, eyebrows, nose and mouth to improve on nature. Muscle adjustment can be used to tighten eyelids, raise cheeks, pucker lips, raise the chin or wrinkle the nose to mention just a few of the options. Adjusted images can be saved or sent to the printer.
Friends and family will either love or hate you when you make use of this software. While FaceFilter Studio 2 can certainly help you improve the faces of your photographic subjects, it can also have the reverse effect of turning an attractive face into something approaching a monster. I certainly enjoyed using this software which might help you turn a sow's ear into something approaching a silk purse. FaceFilter Studio 2 requires Windows 2000/XP/Vista with a Pentium II 500 MHz processor, 64MB of RAM and 300MB of hard disk space.
Reallusion FaceFilter Studio is priced at £24.99 from Amazon on the following link :
http://www.amazon.co.uk/gp/product/B000ODUSBY