Serif DrawPlus 8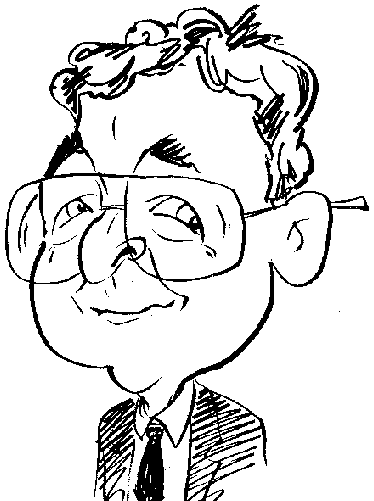 When the creative urge grabs you, Serif believes it has a product that could provide you with the tools to bring your concepts to fruition.
While applications such as CorelDRAW and Adobe Illustrator grab all the headlines, they are rather expensive and are aimed at the professional end of the market. Not everybody can afford the price or needs the multitude of features available from such products. It has been left to companies such as Serif, with its DrawPlus title, to provide vector drawing capabilities for those on a limited budget yet still require reasonable functionality. Priced at a penny under £80, DrawPlus 8 is the latest version of this creative software.
DrawPlus 8 arrives on two disks with the first containing the main program and the second holding various resource media files. Installation is straightforward, if a little on the slow side, and a reboot will be required before using the program. For new users, Serif has included a number of tutorials that are available from an opening menu that includes options to work with a template or start from scratch plus view samples. The tutorials are in PDF format and they do tend to take over most of the screen area making it a little difficult to carry out the various tasks.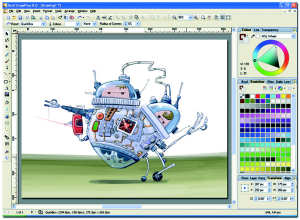 The supplied templates have obviously been designed with the casual or home user in mind but they do provide a reasonable starting point for exploring the possibilities of this program. The templates are categorised as Greeting Cards, Invitations, Letterheads and Posters.
The interface used by DrawPlus has had a make-over that gives it a more modern look and feel. Work space has been maximised and the tabs are both dockable and collapsible. There are new tabs dealing with features such as swatches, layers, transformation, brushes and pressures. The result of this improvement helps increase the program's ease of use and generally functionality.
Brush handling is one area that has benefited a great deal in this latest version of DrawPlus. With around 200 brushes that have been divided into categories such as pastel, photo, watery paint and designs, there is plenty to satisfy the would-be design artist. When using these natural paint effects, the software does not apply them in real time as this could slow down performance. Instead an outline appears as you draw and the actual effect does not appear until you the action is completed. Additional editing can be carried out with regards to the path, width and colour of the stroke.
There is a choice of five colour mixing modes. Along with the standard RGB and CMYK, you also get HSL Wheel and Square plus tinting selected from a drop down list. There are also over 250 paper textures that can be applied quickly to layers to give different effects to your designs.
Although DrawPlus has a full range of drawing tools plus over 130 cartoon style images to decorate your work, there will be occasions when you need to import images created in other applications. Not only is this a simple operation but DrawPlus provides a Picture context option that allows you to make multiple adjustments to the image while viewing a preview in real time before implementing the changes. Features such as brightness/contrast, scratch and dust remover, shadows & highlights plus diffuse glow are available from within this option.
Slightly disappointing is the program's approach to animations. You can create basic animations but these are saved in bitmap format rather than the superior Flash technology. However, partly balancing this disappointment, you can import graphics from PDF documents.
Generally DrawPlus works well although some of its operations were on the slow side. It is capable of producing some eye-catching work that should be suitable for most home and small business use. Minimum system requirements are a Pentium with 64MB RAM, 205MB of hard disk space running Windows 98SE or later. Pricing, as mentioned earlier, has been set at £79.99.