Portable PowerPack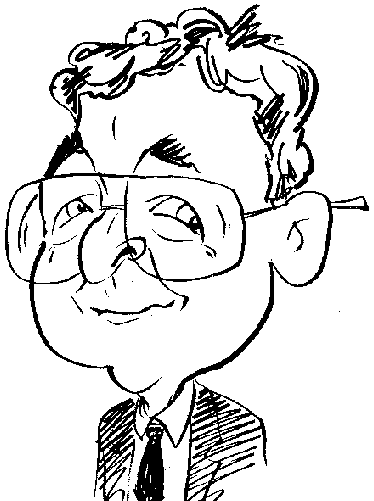 Review controls
Adding to its range of PowerPacks, PNY has introduced its AD5200 model.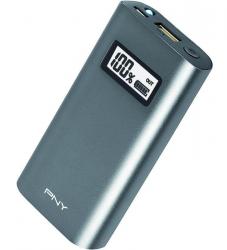 click image to enlarge
Despite the amount of work that has gone into, and is currently undergoing, the development and performance of battery technology with regards to its use in mobile devices, such as smartphones and tablets, users still feel somewhat short-changed with the amount of running time they get from their mobile devices. As a result battery chargers continue to be a sort after accessory either for personal use or as a present for others. I have lost count of the number of such devices that I have checked out over the years. One recent example of this type of product to come my way is the PowerPack AD5200 from PNY that can be used for charging Apple, Android, Windows Mobile and Blackberry devices when out and about on your travels.
PowerPacks do tend to arrive in a variety of shapes, sizes, coatings, connectivity options and capacities plus the occasional extra feature to whet the appetite and tempt the potential purchaser of the product. In the case of the PNY PowerPack product, this unit has a rectangular shape that has stylish rounded corners and sides giving it an appearance that should appeal to users of either sex. Encased within a brush, matte silver aluminium casing, the unit has dimensions of 100 x 52 x 23mm (H x W x D) and weighs 155g which is reasonable for a device of this sort and should not inconvenience the user too much with regards to portability and unsightly bulges.
As its title indicates, this PowerPack's internal Lithium-Ion battery, which arrives fully charged so that the unit can be used immediately, has a capacity of 5200mAh. Located on the top of the PowerPack are micro and standard USB ports plus a power on / off button that is flush to the surface of the unit. The micro USB port is for input use as the internal battery is recharged as necessary while the standard port is reserved for transferring power to a smartphone or tablet at 5V – 2.4A. A micro-to-standard lead, measuring 33cm, is supplied with the PowerPack.
With regards to any extra features, the PNY PowerPack has two such attractions that could well appeal to users. Mounted on the front face of the PowerPack is an LCD window that can display the current digital status level of the battery's power available when the device is switched on. This display is updated in real time as you either recharge the PowerPack via an appropriate power source or transfer power to a hungry mobile device that you need to use. To avoid any unnecessary drain on the battery, the display screen is turned off after a brief period of inactivity. This feedback feature regarding available power should ensure that your supplementary power source should not be found wanting when called upon to fulfil a service to a mobile device.
The second additional feature found on this device is that it can be used as a torch. Positioned just above the micro USB port is a small LED bulb that can emit enough light to carry out tasks such as inserting a key into a car or house door in limited visibility. Naturally use of the torch feature will affect the available battery capacity. The torch is turned on by depressing the unit's power button for approximately three seconds and then turned off after holding down the button for a similar amount of time.
The PNY PowerPack AD5200 is expected to be priced at £14.99. For some reason, American users of this product receive a three-year warranty while UK residents are made to feel like poor relations and have to make do with a one-year warranty. Versions of this product are available with capacities of 7800mAh and 10400mAh.
http://pny.eu/consumer/explore-all-products/powerpacks/714-powerpack-ad5200-charcoal