Protected Flash Drive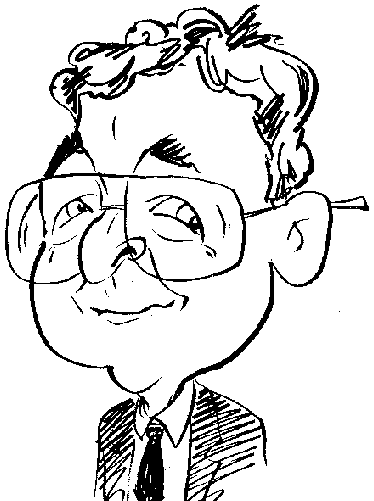 Review controls
Data is valuable. It is up to you to ensure it is fully protected especially when it is being transported.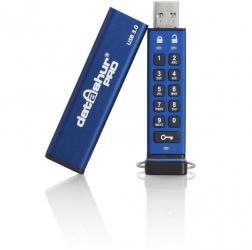 click image to enlarge
Call them what you will – whether flash drives, thumb drives or whatever – these items have certainly made it easier to physically transport data between locations and computers. However this functionality brings with it an increase in the possibility of this data being lost either accidentally or being misappropriated by others. Offering to add a layer of protection to safeguard the data stored on these portable devices is the solution put forward and developed by iStorage with its various products including the datAshur Pro Flash Drive which is the subject of this review.
iStorage has made this Pro version of its datAshur product in capacities of 8GB, 16GB, 32GB and 64GB. I had been sent the 8GB model for testing purposes. Rather than the older USB 2.0 technology used by the Personal version, reviewed earlier, the Pro version comes with USB 3.0 technology while retaining compatibility with USB 2.0 and USB 1.1. Supplied with a looped keyring attachment, the datAshur Pro consists of the actual drive unit which is encased within a protective sleeve when not in use.
As well as protecting the flash drive from dust and damage when being bounced around in a pocket or bag, this sleeve can fulfil a secondary purpose. iStorage has a customisation service allowing for the sleeve to be branded or personalised with the user's name as was the case with my review sample. Given a choice I would probably have gone for a more stylish font rather than the block capitals I ended up with but at least there is no doubting who the flash drive belongs to when left laying around.
While the outer sleeve casing has dimensions of 80 x 20 x 10.5mm (L x W x D), the actual flash drive element, encased within the sleeve, is slightly smaller at 78 x 18 x 8mm. The combined weight of the flash drive and sleeve is a reasonable lightweight of 25g. As far as colour schemes go, both the company's website and my sample, it does appear you are limited to a shade of metallic blue.
Removing the flash drive from its protective sleeve reveals evidence of another, and more important, level of security. Arranged along the front of the flash drive are two columns of alpha-numeric buttons headed by lock / unlock icons which glow to indicate the flash drive's status when power is being received. There is also a Key button which has an important role to play in this device's security make-up.
Inserting the datAshur into a powered USB port will have little effect other than to charge the flash drive's internal battery. You will not be able to access its content or add further data. To all intents and purpose, this is a dead device. In order to use the storage facility offered by the datAshur Pro you will need to follow a set routine within designated time limits.
First you need to press the Key button to activate the process and then add the default PIN, which can be changed to something more suitable later, within 10 seconds, followed by a second press of the Key button. This time limit might discourage you from using a complicated PIN. You then have a further 30 seconds in which to add the datAshur Pro to a computer or tablet that will act as the host.
Removing the datAshur Pro from the USB port will immediately lock its data which will be protected by real-time military grade XTS-AES 256-bit hardware encryption. With regards to acceptable platforms, the datAshur it totally agnostic and will support Windows, Mac, Linux, Chrome, Thin Clients and Android devices.
iStorage has rated the Read / Write speed performance of the datAshur at up to 116 / 43MBps. My tests failed to reach these heights when using a system running Windows 7 Home. Copying 5.05GB of data, consisting of 17 files, I managed Read / Write speeds of 93 / 17.8MBps.
Running my speed tests did reveal one fact that surprised me. With the datAshur Pro attached and unlocked on the test machine, a system upgrade was carried. This process required a system reboot and I expected this to lock the datAshur in the same way as removing the flash drive would do. But I was wrong. The datAshur Pro remained fully accessible following the system restart without my needing to re-enter the PIN.
Rated at dust and water resistant up to IP57 standard, the datAshur Pro comes with a 3-year warranty. Checking Amazon.co.uk revealed that the 8GB unit is priced at £68.42. Higher capacity models are listed at £84.93 for 16GB, £107.42 for 32GB and £126.43 for the 64GB version.