Yes you can pay by card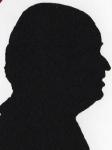 If you are a small business or even a sole trader then accepting card payments is difficult or more likely near impossible, the card companies often set rather high barriers. However a company called Square in the UK have an offering that works with a £46.80 Card Reader and your mobile phone and you even get your money next day.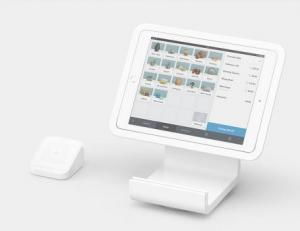 click image to enlarge
I saw this small device demonstrated at a briefing in London at the end of May. The customer touched the card on their reader it links via the phone and a beep on the device says the transaction is completed, all data is sent encrypted and next day the money arrives in the vendors account. Apart from the £46.80 (Inc. VAT) all you the vendor pay is 1.75% per transaction and there is no minimum charge. So if you sell some flowers for £20 you receive £20 – 1.75% the next day.
Without the ability to take cards and I mean VISA, Master Card and AMEX etc. you might well have lost that sale as far less people nowadays carry cash.
If you have an iPad then the offering is even better as you can get the Card Reader a Reader Dock and for those who work in a shop or even from home a rather nifty display all for £76.80 (Inc. VAT).
The 'App' itself that the Reader connects to on your iOS or Android phone is downloadable from the store of either company. Sign up and link your Reader and you are in business.
I understand that even if you are accepted to take card companies – and a lot of people are rejected – that they charge a monthly fee even if you don't put a single card through, so this would certainly deter a lot of people especially those whose business is seasonal.
With Square the only fee is the 1.75% charged on any sale and you even get your money next day even on weekends. If you need the money same day that can be arranged for an extra 1% payment.
While I saw this process work using touch when both the buyer and seller were in the same room it can work – I am told – for those who take orders over the phone.
The Display can even allow you to swipe a card that does not work by touch as some still do not.
The special offer of the rather nice display is at a greatly reduced price for an introductory period, but if you do not have an iPad do no worry the Reader works with Android phones.
Over the six years since Square were formed they have over two million users worldwide.
Full details of everything on site link below, 'so Yes, you can pay by card.'