New from China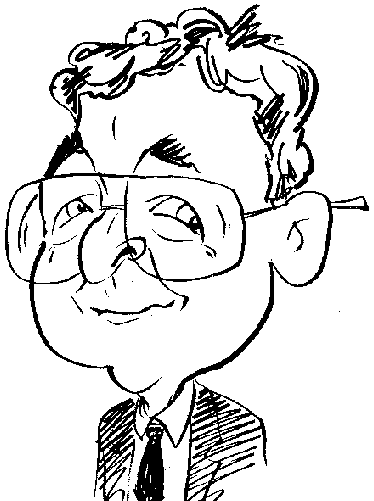 Review controls
Adding to the list of available smartphones, Xiaomi offers its Mi family of devices.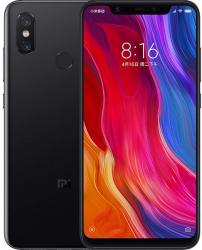 click image to enlarge
Recently waves have been made in the UK marketplace by the company known as Xiaomi with launch events and shop-opening sessions.. Founded in April 2010 and listed on the Main Board of the Hong Kong Stock Exchange in July 2018, Xiaomi has built up a reputation of being friends with its users as it developed a range of smartphones and other smart devices connected via an IoT platform. Included in the company's range of smartphones is the enhanced Mi family of devices.
Recently I have had the opportunity to check out the Xiaomi Mi 8 handset. Available in a choice of Black, Blue (my review sample), White or Gold, the Mi 8 has dimensions of 154.9 x 74.8 x 7.6 mm (H x W x D) and weighs 175g.
The handset's body consists of an aluminium frame encased with-in Gorilla Glass 5 casing. While this arrangement does have a certainly eye-candy appeal with its all round reflective quality, you might encounter an initial downside to the attractive appearance. Straight from the box I found it difficult, if almost impossible, to retain hold of the Mi 8 as it attempted to slide and slide on its way to freedom. Even placing the handset on a flat surface brought about similar results as the Mu 8 took on a life of its own as it would start to slide. There were at least a couple of occasions when w the Mi 8 handset finished up on the floor after being placed on a table. Fortunately the floor was carpeted and so no damage was done.
Digging a little further into the handset's packaging revealed the solution to this problem. Xiaomi has included a soft clear case as part of the product. This clear case can be slotted over the back of the handset and this simple task certainly helped cure the slip and slide problem. Also included, as standard, in the package are a three-pin plug. Standard to Type C USB lead, Type C to 3.5 mm Jack adapter, SIM eject tool and a User Guide pamphlet.
Dominating the front of the Mi 8 handset is a 6.21-inch super AMOLED screen with rounded corners. This screen is a capacitive touchscreen model. It has a resolution of 1080 x 2248 pixels for displaying its 16m colours with a ~83.8% screen-to-body ratio and a ~402ppi density.
As you no doubt would expect, positioned around the edges of this handset are the usual assortment of controls and features. Conveniently placed, for right-handed users, on the right side of the handset are the volume / zoom rocker and power button. Locates on the base of the Mi 8 body is a USB Type C port for use when charging the handset's battery, attaching a flash drive or headphones using the supplied adapter. Situated on the left side of the handset is a pop-out tray for housing two nano SIM cards.
Both the front and rear of the Mi 8 feature cameras designed for specific purposes. Selfie fans can make use of the front-mounted 29MP camera with a f/2.0 lens. This camera can capture video at [email protected] Tucked away in the top left corner of the handset's rear is the main dual camera arrangement. Making up this camera facility are lenses covering f/2,8, 1/255" with a second 12MP unit with a f/2.4,56mm lens. This combination provides support for telephoto and 2 x optical zoom. Among the other features supported by this camera set-up are Dual LED flash, HDR and panoramic capture.. Videos can be captured at [email protected] [email protected]/120/240fps and [email protected]/ Using built-in AI technology, the handset's camera will automatically adjust settings to bring out the best of captured images.
Keeping the dual camera facility company on the rear of the Mi 8 is a fingerprint reader. This facility is located to the right and just below the dual camera. It provides a fast and reliable service.
When designing the Mi 8, Xiaomi has based the handset around an Octo-core Snapdragon 845 CPU backed up by 6GB of RAM with 128 GB of storage. This chipset consists of 4 x 2.8 GHz Kryo 385 Gold and 4 x 1.8 GHz Kryo 385 Silver.. Providing the power to drive the handset is a non-removable 3400 mAh battery. Carrying out my usual practice of running a continuous stream of videos, I was able to get 9 hours 14 minutes of viewing time before the handset shut down. Image and sound quality was reasonable.
Following a brief period of automatic upgrades when I first powered up the handset, my review sample of the Mi 8 settled into running Android 9 overlaid with MIUI 10.2.2. While a little time consuming, this upgrade process required little input from the user. Like Huawei's EMUI overlay, this offering from Xiaomi will have its quota of fans while others will dislike the presence of MIUI. This will be a case of everybody to their own tastes as some features of MIUI will appeal to some but not others.
Currently the Mi 8 is posted on Amazon UK at a price for £449 for the 128MB product. The Mi 8 is well worth considering as it enters a heavily populated market area.
https://xiaomi-mi.co.uk/smartphones/?1=1&producers=&filters=357&view=box&orderby=ord&sortby=asc