Mobile Skyping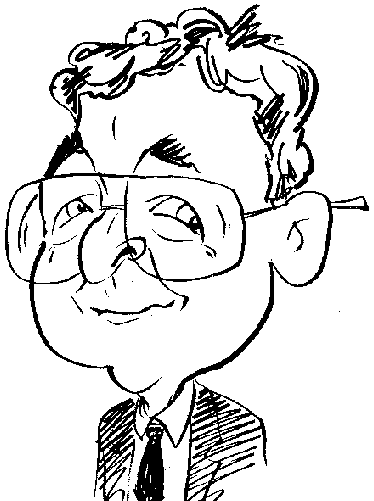 Review controls
Nomophobia, the fear of having no mobile connectivity, is not a complaint that should affect those with the WP-SI device (hereafter referred to as the Skype phone) from 3.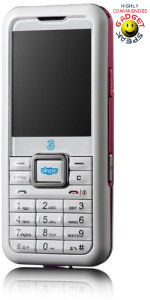 This product brings together Skype capabilities with those of a 3G mobile phone in a single unit. While the white and blue colour scheme adopted by this device might not be to everybody's taste, other aspects of this mobile phone are more appealing.
Measuring 100 x 44 x 13.6mm and weighing 86g, this Skype phone is of the candy bar style. Decorating the front of the unit is a 262K colour TFT screen and an alphanumeric keypad separated by soft selection, menu, clear, call and end keys positioned around a combination navigational pad and Skype key arrangement. The front mounted keys (Skype button apart) light up when in use. Running down the right side are keys for taking a photo and switching between multi-tasks that might be running. The left side holds up and down keys for volume level and browsing purposes. A 2 megapixel camera is located on the back of the unit while the base houses a mini USB connection socket that can be used for charging the device; attaching the supplied ear-bud style headset; and linking to a computer.
Switching on the unit reveals a status bar at the top of the screen. This displays the Skype status; current operation; and both the signal and battery strength levels. Positioned at the bottom of the screen is the Prompt bar. Initially this will show Launcher and Planet 3 options (more on these a little later).
When you first use this handset's Skype feature you will need to set up a new account or sign in to an existing one with your user-name and password. The latter option is preferable unless, of course, you are a skilled operator of the multi-key press method of entering data. My account had been set up previously using a computer. Once logged in, the screen will automatically display your contacts list and their status regarding their availability. Simply highlight the appropriate entry and press the Call button for a connection to be made. While the quality of the incoming voice was slightly down on that achievable with my computer (occasional clipping of words was noticeable), the feedback from contacts was favourable regarding the voice quality they received.
I was reasonably impressed with the Skype capabilities of this phone. Apart from the benefits of free calls to other Skype users, you also provided with the necessary information not to waste time calling people who are currently unavailable. When necessary you can change your status to show that you do not wish to be disturbed for whatever reason.
Of course 3 wants you to use this Skype phone as a normal mobile phone and includes a number of features that encourage you to indulge in various operations that will earn revenue for the company. Planet 3 is one such method. You can carry out different tasks from within this Internet-based environment. Options are available to shop at the 3MusicStore for music and videos; personalise your handset so it sounds unique with Tunes; share content with friends; buy the latest games; and turn the handset into a mobile television with appropriate charges being made.
Other forms of Internet activity can be carried out by using the Launcher option. This opens up a choice that includes Yahoo! and Google search; Messenger; Facebook, YouTube and EBay. You also get the usual features of a calculator, calendar, alarm, note book, media player, camera and very short-term trial versions of two classic games (Tetris and Pac-Man).
While hardly over-specified on the camera front, you do get reasonable images within the 2 megapixel limitation. There are options to change the resolution; use night mode or a timer; plus switch between normal, black & white, negative or sepia effects. A mini silver mirror is available for lining up a self-portrait but no flash or dedicated key to activate the camera mode (you need to work through the menu).
Having made use of several different mobile phone handsets, I do have to state that inserting the SIM card was fiddlier on this model than most others. Perhaps this area could be looked out and improved in future models. However, this apart (and maybe the colour scheme), I found the Skype phone to be a well-featured and useful device. I shall miss it when the company recalls my review unit.
Included in the box, along with the handset, are a 3-pin power lead with mini USB plug; USB lead and ear-bud style lead for hands-free operation (both with mini USB connectors); 256MB microSD card; and software CD. Available as pay-as-you-go, this phone has been priced at £39.99.