Mysteries of Magic Island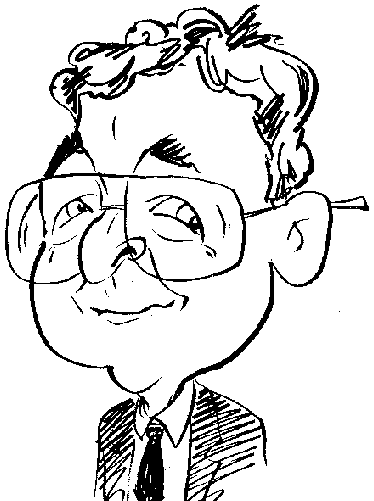 Alongside its normal catalogue of games, Focus Multimedia has introduced its BlackLime budget line of titles. This next game is one such offering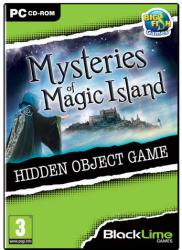 click image to enlarge
According to Perfect Future Studios, and I am not going to argue with such an inventive group of people, there is a magical land in the middle of the sea. Deep in the heart of this country, undiscovered by mere mortals, is the Great Magic School where you are about to become the latest application to be considered for elevation to the rank of Grand Magician. However you will need to complete the final test which by all accounts could be your final act. This test requires you to enter the deadly Magic Island and then safely return from its clutches as you tackle the Hidden Object Adventure known as Mysteries of Magic Island. But be aware you have been warned.
This game, originally published by Big Fish Games, now forms part of Focus Multimedia's BlackLime Games which are available at the tempting price of £5.10. When playing this game you have the choice of opting for Normal or Advanced skill level. With Normal mode you get a faster recharge cycle for both the Hint and Skip features plus active areas being highlighted by outbreaks of sparkles and a map that shows your position plus that of any current tasks that need to be completed. You loose the sparkles and the task position on the map and are also kept waiting longer for the Hint and Skip features to recharge after each use when tackling Advanced mode.
A brief opening sequence, which runs every time you start the game but can be skipped with a mouse click, sets the scene. On your first entry into the game you will be introduced to some of the tools that are available to you in this game. Running down the right of the full screen view are the magic spells you collect, a map of the island (areas yet to be explored are covered by clouds) and a globe that acts as the Hint or Skip feature depending upon the current game mode whether Hidden Object or Adventure. You also have a Note Book which automatically records your progress and other items of importance.
Positioned across the bottom of the screen is an area that will contain either your inventory holding items you have collected or the items you need to find in a Hidden Object session. The items you need to collect during a Hidden Object scene will be listed in a series of scrolls. There will be a mixture of single or multiple items to locate. Often there are not enough scrolls to display the items and so some will be held back until a scroll becomes available. You will need to wait until an item is displayed on a scroll before it can be selected. Occasionally scenes will be re-used but the list of objects required will be different. The number of items to be located plus the number found will be displayed. One nice touch is that animals in the list you click on will make an appropriate sound.
As is usual with games of this type, there will be a great deal of moving backwards and forwards between various locations. The map provided can be invaluable although it does not give you the ability to transport yourself instantly to another location. You do have to follow the set path but the map does give you a clear idea as how to get to where you want to go and, in the case of Normal mode, whether you are moving in the right direction. As you move between scenes your mouse cursor will change shape to an arrow when it approaches a route between scenes.
The magic aspect of this game comes in the form of spells based on the elements of fire, water, air and lightning. You will need to locate the rune and talisman that goes with each element and then complete a mini-game in order to be rewarded with the appropriate spell. There is a good mixture of mini-games with some calling for serious thought as how to complete them. To use a spell you just need to pick it up and then drop it on the area where it is to be used.
There were times during this game when I did feel as if I was operating in a straightjacket. Certain tasks need to be complete in a specific order before you are allowed to proceed and so you are unable to cut corners or just wander around on a sightseeing tour of the island. Generally the graphics are of a reasonable quality but you do need to be fairly precise when selecting items or looking for the exit to the next scene. There are appropriate sound effects and background music but no voices during the few scenes that have characters talking.
As mentioned earlier this game has the attractive price point of £5.10 which probable explains the lack of any bonus items such as a Strategy Guide and concept art. System requirements call for a 1.2GHz processor, 512MB of RAM, 252MB of hard disk space running Windows XP and later.
http://www.focusmm.co.uk/shop/Mysteries-of-Magic-Island-pr-1845.html