Designer Pro X365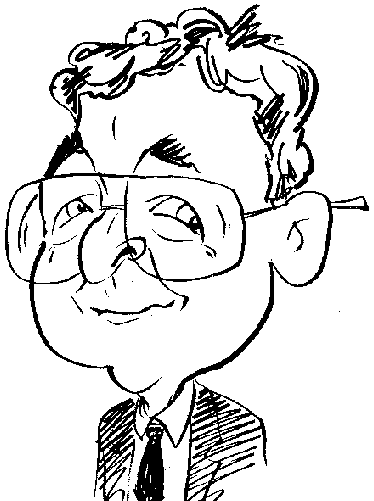 Adding to its portfolio of graphics products, Xara has released its Designer Pro X365 offering. This product brings together elements of vector illustrations, photo editing, page layout and web design within a single WYSIWYG (What You See Is What You Get) package.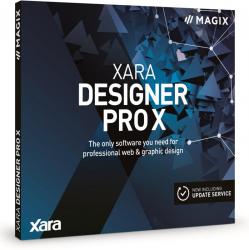 click image to enlarge
To clear up any confusion, I should explain that the "365" part of the product's title does not imply that Designer Pro X is a subscription type product, although there are certain online services available to which you could subscribe. The "365" is more to do with the Xara Update Services which allows the user to access updates regarding new features and additional content immediately without waiting for the appearance of a new version. This Update Services is valid for a period of 365 days after purchase.
Following the familiar pattern used by other Xara products, Designer Pro X365's installation routine gives you the option of adding Simpliclean, which is a system clean up utility, plus subscribing to an Affiliate Programme that can earn you commission for any new templates you create. A 30-character serial number will need to be entered to complete the installation and carry out the registration of the product.
As with the installation, Designer Pro X365's interface is remarkably similar to that used by Xara's Photo & Graphics Designer software reviewed earlier. Based around a large centrally positioned work area are menu bars running across the top and tool bars, with fly outs, running down the left side of the screen. When loading a new project, the program will initially default to a single page until you select the Multiple Page View which, not surprisingly, shows all the pages. Running across the bottom of the screen is a colour palette.
The left side of the screen area is given over to the software's Galleries feature. This feature gives you access to numerous types of content and related features without taking up too much space. Using tabs and fly outs this area can quickly switch between content and features for topics such as Page & Layout, Design and Bitmap.
Along with the new Update Services feature, Xara has introduced several new and enhanced features throughout this program. It is now easier to move, rotate and scale photos through the manipulation of new handles which appear on images. A new Cross Process Photo effect has been added to allow the user to create a series of dramatic contrast and saturation effects. The introduction of more than 25 ready-made photo filters means you can apply popular effects to images with little effort on the part of the user.
Web features have also been enhanced. Xara has added nearly 40 new animation types such as bounce, zoom and flip. There are new scroll and parallex animations which can product the effect of 3D as the background moves at a slower rate to the foreground. You now have the ability to have a scrolling object stick in position once it has reached the top of the screen instead of disappearing from sight.
Text handling has been enhanced with this latest version of Designer Pro. You can insert symbols and fully editable vector shapes into text strings. The Font Awesome collection has been updated. It is now supplemented with a collection of Google Material Design Icons. As a result you can now select from over 1,500 symbols with the help of a search function. Blocks of text can now be tied to specific objects or a position in a document. Xara has made improvement to the program's auto-kerning so that Open Type fonts will now render with the correct kerning.
Included with this software is a new online content catalogue which is available free for a year. This catalogue provides fully integrated access to a free library of over 500,000 quality royalty-free stock photos and over 59,000 vector illustration. A full keyword search is available for the entire catalogue. Other enhancements included improved Word, PDF, RTF and PSD import. There is also a new and improved media player
Xara Designer Pro X365 is priced at £239.00. An upgrade from the previous version of the software is priced at £75.00. System requirements call for a minimum of 500MB of RAM and 300MB of hard disk space running Windows Vista and later.