My Cloud Home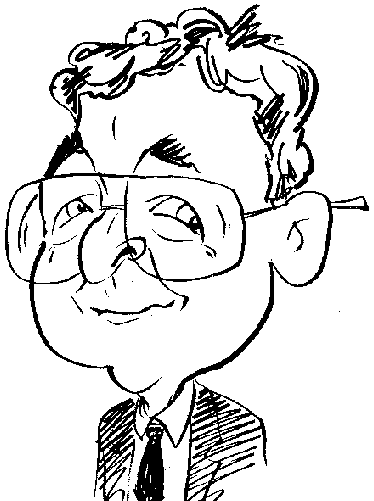 Review controls
Keeping your data safe and secure is the task of this next product from Western Digital.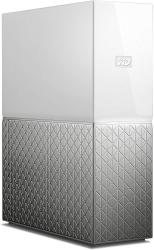 click image to enlarge
Combining local network and Cloud accessible storage is the aim of the WD My Cloud Home product. Whether it is photos, videos, documents and other files, the WD My Cloud Home provides the capability to gather and store the relevant data from anywhere that has an Internet connection. The gathered data is stored on this central location that can be 2TB, 3TB, 4TB, 6TB or the 8TB of my review sample.
Decked out in a combination of a lacquered white top and metallic patterned lower sector, My Cloud Home product has dimensions of 140 x 53 x 17.5 mm (L x W x H) and weighs 1.03 Kg. Running across the top and bottom of the unit are ventilation panels to help reduce the possibility of heat build-up. Located on the rear of this My Cloud Home device are sockets for mains power, Ethernet and USB 3.0 connections with an LED strip light on the front. Leads for power and Ethernet are included in the box.
There is also meant to be a Quick Install Guide However this actually turns out to be little more than a small card featuring a few illustrations. Fortunately a PDF download is available and this contains more information regarding the installation of this product. You can also download a User Guide and mobile app that could help with the use and set up of this device.
I opted for the set-up procedure that is available from the My Cloud Home app. Whether this was the best choice, or not, is hard to say due to the presence of another factor. I had been sent a My Cloud Home unit that has been used by somebody else for the purpose of a review. This is not an uncommon situation but it did seem to add to my difficulties.
Initially I had to create an account with an email address and password which is fairly standard. Then, as a result of the previous use, I needed to reset the unit to its factory defaults. This required holding down a small pinhole reset button using a paper clip. The hold-down has to last for one minute which is a little fiddly when holding a paper clip. I then needed to insert the product's nine character pin number as the app was unable to detect it on its own.
I had to carry out the reset and pin number entry four times before the result was accepted and I was allowed to progress. I could then accept or reject the sharing of data and whether to turn automatic backup on or not. Further options allowed me to set the device access to photos and select from other folders to be included in the My Cloud Home bailiwick for targeted content. I am sure my sigh of relieve was audible when the device set-up was complete.
While the WD My Cloud Home product has been designed specifically for the storage of photos and videos, this is not the only area which can come under its consideration. It can also store your collection of audio files. However the selection of these files, as far as I could ascertain, is not handled in the same way as photo selection is handled. When selecting photos, which are made available in groups, you have the option to select all of a group with a single click. Audio files seem to be handled differently. I had to drill down through artists, albums and then select individual tracks for inclusion in the copy and backup facilities. Once the tracks had been copied, I could play them without any problems.
The backup procedure offered by this product seems fairly set in stone. Its inclusion is set up with a single click and is automatic. The procedure can be directed towards specific items but I could find no way to adjust the type of backup, frequency and when it can be run. With the amount of storage space available, this should not be a major problem but I have vague memories of a leading computer individual stating that nobody would need more then 640K and look at us now,
The WD My Cloud Home device does allow for some other tasks to be carried out. Located in the Other Tasks section are ways to link the My Cloud Home unit to Amazon Alexa and Sonos support. You can also accept imports from Dropbox and Google Drive plus include Plex on your unit.
With 8TB of drive storage you should feel pretty secure which is fortunate as there does not appear to be a way to upgrade and increase the available storage space. You should not encounter the problems I faced with a brand new product. At the time of publication the WD My Cloud Home, 8TB product is available from Amazon for £254.50.