Vodafone Tablet Tab Prime 7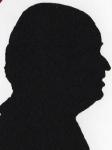 For those who need a larger screen than even the largest phone can offer and need to be able work when out of Wi-Fi range then a Tablet such as this sold by Vodafone may well solve all your needs just don't hold it to your ear for answering a phone call.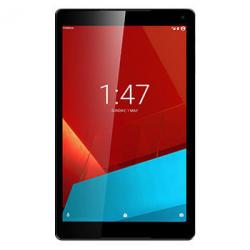 It is 25.5x15.5x.7cm and weighs 450 grams. The viewable screen is 21.5x13.5cm which gives the notional diagonal imperial measurement of 10.1 inches. The native display is 1920x1080.
The edges and back are silver grey with the standard shiny black for the front which unfortunately does show finger marks. The edges are very smooth with on/off and volume rocker towards the top of the right side and the base as well as the left side having nothing. The top has 3.5mm socket for headphones and a micro USB slot for charging and or an OTG device.
On the back is the 5MP camera while there is a front facing Selfie unit at 2MP. The SIM and any Micro SD card you insert are accessible from the ridge on the edge of the back of the unit.
The battery is not user accessible but is a large capacity 5830mAh which I fully recharged from empty in just two hours.
This has an eight core processor with four running at 1.2GHz and four at 1GHz. It has an Adreno 505 450Mhz Graphics Processor. The unit comes with 2GB of RAM and 16GB memory. It supports a micro SD Card up to 64GB as well as an OTG device so memory should not be a problem.
It supports Bluetooth 4.1 and this may be the best way to deal with phone calls although a standard headphones or earbuds would do it however no earbuds are supplied. Certainly if you put it to your ear like a phone you would need a large hand and it would also tend to attract attention.
The only other items in the box are a mains charger with a USB to micro USB cable and a Quick Start Guide.
Shutdown is five seconds and boot up is a not that remarkable 40 seconds.
If you have a Gmail or Google account then you can transfer everything to this device painlessly just perhaps go and make a coffee and all your Apps and settings should be there ready to use.
Is this really a device to use on a busy bus or cramped train probably not as unless I was sitting I was not that happy using it, yes with a set of headphones you can watch catch up TV or listen to music and still get your phone calls and emails.
I liked the colour set and even in sunlight it was still useable but it is not a single hand device. If you have a large bag with a side pocket then this will sit in there with no problem, A Bluetooth earpiece would mean it never needs to be seen while traveling as that has all the controls to answer calls and move music tracks back and forward.
Having a 10.1 inch screen means normal email and web page viewing is possible when sitting.
The Vodafone Tab Prime 7 is available on contract at £26 a month with no upfront cost and a 10GB monthly 4G data allowance. It is also available at £21 a month with a £20 upfront payment and a 3GB monthly 4G allowance.
http://www.vodafone.co.uk/shop/ipad-and-tablets/vodafone-tablets/