Smart Platinum 7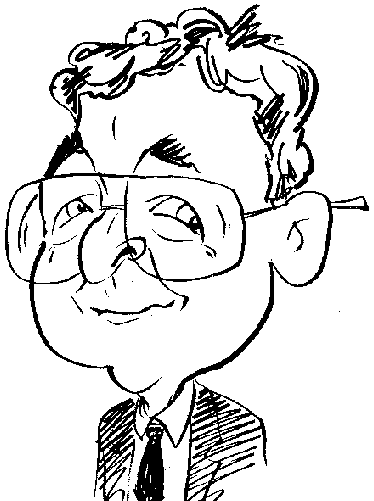 Adding to its own brand range of handsets, Vodafone has released the Smart platinum 7 smartphone.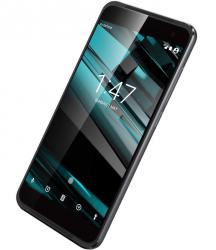 click image to enlarge
Ten years ago, in 2006, Vodafone took the decision to develop its own brand of handsets appealing to the more economically priced market sector. The first such device was a 3G clamshell handset christened the Vodafone 710. Since then Vodafone Devices have racked up sales of 85 million units. Aiming to add to this impressive figure is the latest Vodafone Device which is the Smart platinum 7 which Vodafone believes will answer the consumer's need for a 4G+ smartphone.
The Vodafone platinum 7 has dimensions of 154 x 75.65 x 6.99 mm and weighs 155g. The unit's body is constructed of aircraft grade aluminium with diamond cut edges. Curved 2.5D Gorilla Glass covers both the front and read of the handset. Whether the glass was to blame or not, I found that care was required when placing the smartphone on a smooth surface as it did tend to slide, even dropping to the floor when placed on a table.
Proving the window into this handset is a 5.5-inch 2K AMOLED screen. This screen is a WQHD unit with a 534ppi rating. Accompanying the screen are front facing stereo speakers to enhance video watching sessions.
Located at the base of the unit is a micro USB port for charging the device's internal battery. As usual with Vodafone Devices, the right edge of the handset houses a volume rocker and the power button with each featuring a diamond cut decoration. On the left side you will find a slot that holds a container to place either two SIM cards or a single SIM card and a micro SD card of up to 128GB to supplement the built in storage capacity. A dedicated camera button also sits on the right side. Completing the external connections is a 3.5mm jack socket for attaching a set of headphones.
The camera button can be used to activate either the front 8MP camera or the rear mounted 16MP model. A double press of this button will also awaken the smartphone from sleep mode or deactivate the lock screen. Both cameras have their own flash unit. The rear mounted 16MP camera has super zoom, Phase-Detection Auto Focus and a zero second shutter lag.
Positioned just below the rear-mounted camera, with its protruding lens cover, is a fingerprint reader. This reader requires the finger to be place at various angles during the setting up process. While a little fiddly, the process does ensure you should have no trouble unlocking the handset using the fingerprint reader as an alternative method of adding security protection to the device. You can also use a PIN or pattern for achieving the same purpose.
Beating at the heart of this Smart platinum 7 handset is a SnapDragon 652 MSM 8976 chipset. This Octa core processor is made up of 4 x 1.8GHz and 4 x 1.2GHz modules with access to 3GB of RAM. There is 32GB of flash RAM storage. Once the Android Marshmallow operating system and other features have taken their fill, the user is left with 22GB internal storage memory for their own needs. This storage capacity can be increased up to 128GB with the insertion of a micro SD card.
Delivering the battery power is a 3000 mAh unit. This battery supports Quick Charge so that it can be charged to half its capacity in 30 minutes. Running my usual continuous video playing test, I was able to get a disappointing 5 hours 20 minutes of play back before the handset shut itself down.
Firing up the Smart platinum 7 requires a 2 second depress of the power button. There is then a 23 second delay as various house-keeping tasks are carried out before you arrive at the initial lock screen. With date and time indicators, this screen will show two rows of icons. The top row is made up of Google, eMail, Contacts and Play Store. The lower row contains icons for Phone, Messenger, Apps, Browser and Camera. You can scroll left and right for further panels. Arranged below the screen are touch sensitive buttons for Back, Home and Recent actions.
The Vodafone Smart platinum 7 is, as its titles states, a smart looking handset that fits comfortably in the hand. Generally there was a smooth transition between apps although I was not too thrilled by the fuzziness that appeared when changing between the two camera views. I also felt that this handset was susceptible to sliding when placed on various surfaces. Vodafone has priced this handset at £300 as a pay as you go device or on a contract, priced at £28 per month giving unlimited minutes and texts with 1GB of UK data and 500MB of inclusive roaming allowance.
Full details available on the Vodafone website