Toshiba 8TB Drive N300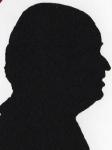 While a 1TB hard drive for a decent desktop machine is now the norm larger drives are available and as the size of the machine gets smaller a second drive bay gets rarer so having multiple partitions may be the way to go with a single larger drive. However with Windows making the formatting of anything over 2TB more difficult this 8TB offering may be more for those with more specialised uses.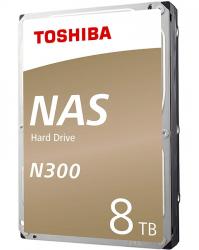 click image to enlarge
While it is not impossible to format this as a single Windows drive the will require more knowledge than most have to do so. In fairness would you want such a large single drive anyway especially if it was the boot drive.
It is most likely to end up in a NAS unit where even this huge capacity can soon be swallowed up by backups and the like.
The drive measures 14.7x10.2x2.6cm which normally gets called a drive to fit into a 3.5inch bay which is a puzzle I cannot answer but it is a standard sized drive to fit into a normal Desktop drive bay. Four screws will secure it into the mounting bay then just plug in the lead already with the PC; it can only it fit one way unlike some early units that could be forced in the wrong way round.
Speed of read and write are down to a lot of factors not least the operating system and what else it is doing at the same time.
Another is the amount of RAM – I recently reviewed a NAS drive that only had access to 512MB and while this is enough to normal tasks it can become overwhelmed – this unit has up to 1TB of RAM.
It is designed for 24/7 use and for multi raid NAS. It has special attention paid to vibration and heat control.
While the current price of around £200 makes it around £25 a GB size is not everything – where have I heard that before – but if you only have a single drive bay the only alternative is to hang USB drives off the main unit or connect to a NAS for those large video files, so while this drive will work in a PC it is really designed for NAS work. A solid well manufactured drive that can be a workhorse.
This sort of unit would not only be great in a NAS where data is both in and out but in a surveillance setup where I am told it can monitor up to 64 cameras simultaneously.
The 8GB Toshiba N300 NAS drive is available from Amazon for £200.90 with free delivery, with other sizes also available.