Saving Iron Rock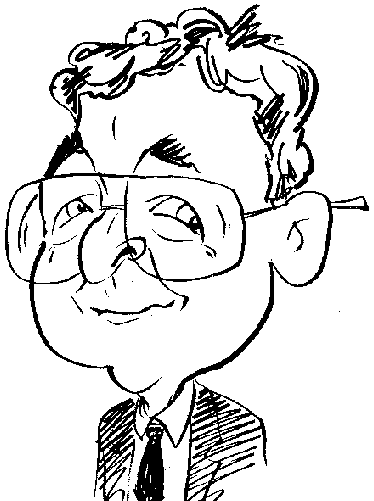 Review controls
When a town's population drops to just 10% of its previous figure, you known something is wrong.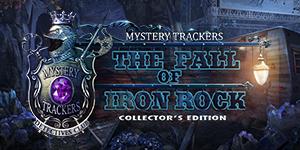 Mystery Trackers: The Fall of Iron Rock is a Hidden Object Adventure game developed by Elephant Games. I have been looking at the Collector's Edition of this title which comes with a number of bonus offerings. Made up of a mixture of items available immediately or those requiring the main game to be completed first, you have a choice of wallpaper, concept art, music, postcards, collectibles, a bonus chapter and a secret room. You also get a Strategy Guide providing step-by-step instructions with annotated screen grabs.
The game can be played by different people with their progress stored in named profiles. A variety of adjustments can be made to the gaming environment. You can set the volume levels for features such as music, sound effects, environment and voice dialogue. Other settings include an adjustable brightness level, full or wide screen viewing, special effects and a custom icon.
When playing this game there are four levels of difficulty that can be chosen. In Casual level you get a fast charging of the Hint feature, sparkles to identify areas of interest and Hidden Object scenes plus a map that marks locations where tasks need to be completed. Advanced level has a slower charge rate, no sparkles but does retain the use of marks on the map showing where tasks need completing. When tackling Hardcore level there are no hints, sparkles or useful marks on the map. With Custom level you can select from a range of options and adjust their timings.
As its title suggests, the game is set in Iron Rock, a location whose population has dropped from 152 residents down to 15 residents due to the work of an evil mayor. Using robots, the mayor has set about terrorising the town's inhabitants to mine a special metal. As a result of the mining activities, this caused the dramatic drop in the number of residents with those who remained developing abilities such as hearing, night vision, enhanced hearing and a proclivity for certain branches of science.
You take on the role of the enigmatically named Agent A who joined the Mystery Trackers Detective Club after the mysterious death of her parents. Aiding by your canine partner called Elf, who can be sent to collect items that might otherwise be out of reach, you are sent to Iron Rock to discover what is happening. Hopefully you will also find a missing colleague, Agent Redford, who had been sent to the town earlier. Managing to parachute, along with Elf, from your plane before it crashes, you begin an adventure spread over three chapters and involves an army of destructive robots.
Running across the bottom of screens depicting the various locations, making up the game, are tools available to the player. Taking up a central position is an inventory holding the items that have been collected. If an item is accompanied by a plus sign then some action will be required before it can be used. The inventory can be locked in position or left to disappear when not required immediately. To the left of the inventory are shortcuts to reveal the current task and a map which has the capability to move you quickly between locations. The right side of the inventory is home to the Hint feature in the form of a frog and the Strategy Guide.
As it explores the different scenes, the mouse cursor will change shape to indicate when certain actions are possible. An arrow cursor will point to a possible exit to another location and a magnifying glass cursor is used to encourage you to take a closer look. A grasping hand is used when an object needs to be moved and a pointing finger indicates something can be picked up.
Adventure games seem to have a compulsion to send the player on a journey consisting of backwards and forwards movements between locations. This Mystery Trackers title is no exception. Fortunately the game's Hint feature will often offer to transport you between locations with a small overlaid window feature providing the link. A simple click and you switch to the new location.
Overlaid windows appear regularly in this game. They are used when you examine an area or need to solve a particular problem or puzzle. In some cases the overlaid window will close automatically when the task is completed but not always.
A variety of formats is used for the Hidden Object game play in Mystery Trackers. In some cases you are presented with a combination of a cluttered scene and a text list of items which need to be located. If any of the items in the list are coloured blue then some additional action will be required before they are available to be found. Other Hidden Object formats include recognising items from their silhouette, matching sections of a scene from small images or from words used in a story. A reward of one of the items is given at the conclusion of a Hidden Object scene.
Various puzzles appear during the game. These vary in type but often include the selection of different elements in a specific order. If a puzzle proves too difficult then a Skip option will appear after a short delay.
Other interludes, interspaced throughout the game, include animated cut-scenes, which can be cut short if you wish, and those involving dialogue delivered by various characters. The dialogue is in the form of text and spoken by voice actors. Presented in full size, these characters, superimposed on background scenery, show little movement apart from some facial twitches and lip synch.
The game's graphics are of a good reasonable standard with a mixture of Hidden Object game play, puzzle solving and collecting postcard pieces and collectible minerals. I did detect some slight pauses when switching between scenes and tasks. There is enough content to keep you occupied for several long sessions.
I downloaded my copy of the game from Gamehouse.com where it is available for $19.99. This Fall of Iron Rock adventure requires a 2.5 GHz processor with 1024MB of RAM and 1.66GB of hard disk space running Windows 7 and later.
http://www.gamehouse.com/download-games/mystery-trackers-the-fall-of-iron-rock-collectors-edition