Team Viewer 11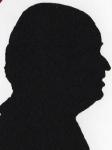 The 11 should give a good clue to this not being a new product. Team Viewer has been around for a long time and is a method for someone with knowledge to help those with less knowledge to solve a problem remotely easily and quickly.


click image to enlarge
Whenever you allow someone access to your PC you should be very sure they are who they claim. With Team Viewer you have to send them the invite. They can then see your screen and you can see exactly what they are doing as they move around trying to solve your problem.
Team Viewer has been available for MAC and PC for a long time, now however the latest version also works with Chrome and Android and even for those on Linux. So whatever your environment you should be able to receive or give help.
Best of all for non-business use it's FREE.
Even though my knowledge of Windows, Android and to a lesser extent Chrome is good I have on occasions had Team Viewer Sessions with various peoples technical support departments over implementation - or more normally non implementation - of drivers required to make their software work correctly.
Often a phone call and then a Team Viewer session is all that is required to make something work correctly. This of course saves time for you the user, and money for them the company as their software then works correctly meaning they still make the sale.
It now works on all versions of Windows from XP up to version 10.
It is stated to work on iOS 9 which is the latest I do not know what backward capability is available on Apple, but I see no reason why older systems should not be compatible, I have been told iOS 7 for Remote Control and iOS 5 for other functionality.
While I have yet to use an Android 6 (Marshmallow) device I have used it on Android 4 and 5.
Chrome is an interesting one given that nothing originally sat on the PC and the early versions of this only worked when Internet Access was available, now on board and external memory - that of course can contain programs – are supported.
The latest version of TeamViewer can work in a browser which is I assume how support is available for Chrome and to a lesser extent Android.
Often problems can be resolved by a chat aided session rather like 1 to 1 training.
My only worry with this sort of software is how you know the person is who they say they are. Sure you download the software and send them the code required. You close the session so everything should be secure but security has to be tight these days.
I recently had a query over the non-arrival of a credit card and the company concerned said they were not able to discuss it via email as that is not secure, this I find worrying as most would then resort to a mobile phone call and we all know they are certainly not secure.
It is also available for use for online meetings which with more people working from home could be very useful.
I have certainly helped less knowledgeable friends solve problems with TeamViewer.
The idea of TeamViewer is great and if it solves some simple – and even some not so simple – problems it is great for both parties just be sure you know who is at the other end.
More details are available at www.TeamViewer.com