A Pocket Printer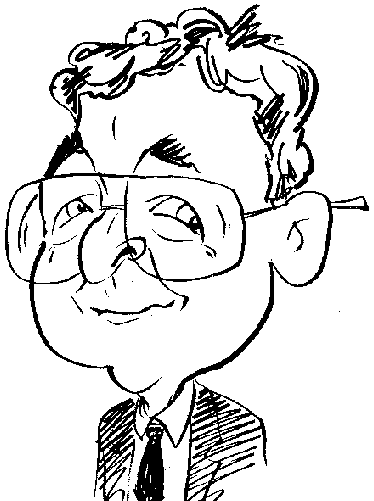 Review controls
With its Zink technology, this next printer is small enough to fit in a pocket.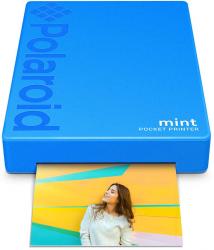 click image to enlarge
Usually when I review a printer, it is a desktop inkjet model with the ink being delivered from cartridges or, more recently, tanks. The printed documents, produced by this type of printer, would be supplied on copy or photographic paper of varying sizes up to and including A3. However, in this case, the next printer under review is a different animal altogether.
As part of its Mint product family, Polaroid has released its Mint Instant Digital Pocket Printer, which to save on the wear and tear on my typing fingers, I will refer to as the Mint Printer from now on. With dimensions of 116 x 77 x 18 mm (H x W x D), similar to those of the previously reviewed Polaroid Mint Instant Digital Camera and Printer, and weighing slightly less at 165g, the Mint Printer's appearance does not give a clue as to its function. Like the camera / printer unit, this Mint Printer comes in a colour range made up of black, blue, red, yellow and the white of my review sample. An on / off button is located at the top of the left side and there is a slit for paper ejection on the base of the unit.
This rectangular shaped Mint Printer will need its internal Lithium Polymer 900 mAh battery to be charged at regular intervals. This can be achieved using the supplied standard-to-micro USB cable and a side-mounted micro USB port. A fully charged battery should be sufficient for producing up to 50 images printed on the special 2 x 3 inch Zink paper.
Zink technology is a full-colour printing process. It does not require ink cartridges and can produce its images within a single pass using the special Zink paper. Although not obvious to the naked eye, Zink paper consists of several heat-sensitive layers covered with cyan, magenta and yellow dyes in colourless form. These dyes are targeted and controlled by the heat pulse length and intensity that is provided by the Mint Printer. Originally developed by Polaroid, Zink technology was spun off in 2005 to become a separate company. Currently Zink technology is being used by numerous printer devices from different companies.
Located on the rear of the Mint Printer is a flap that can be opened to reveal the compartment in which to load a supply of Zink paper. You need to insert the paper, including the blue calibration sheet, in portrait rather than landscape orientation with the Zink logo in the bottom right corner.
As the Mint Printer does not possess its own storage capacity for images due to be printed, you do need some method of providing the Mint Printer with its images. The Mint Printer does support Bluetooth and can be linked to different handsets using standard methods. However, while I was able to pair the Mint Printer to a selection of smartphones and instigate a print command to the Mint Printer, I found myself growing older waiting for some sign of life to begin before cancelling the operation.
Fortunately Polaroid provides a downloadable app available from the App Store and Play Store. You do need to create a free account for this app. This will require an email address and password in order to use the app's features. The app will display image content on the host smartphone, divided into appropriate groups, ready for selection.
Having selected a chosen image, you are given a choice of various editing features. A scrollable list of 25 filters, shown as thumbnail images, are available. You can scale, rotate and sharpen the image plus apply contrast, warmth and saturation to improve the look of the photo. Finally you can add some style to the image by adding a sticker. These stickers include cartoons and facial embellishments such as glasses, hair pieces or a moustache. You can add text with a choice of font, size and colour and position it accordingly. Doodles and a frame can be added as required.
While hardly instant printing, the finished results appear reasonably quickly. The sample pack of Zink paper, supplied with the Mint Printer, consists of five 2 x 3 inch sheets. Once printed you can remove the back cover sheet and reveal a sticky area so that the photo can be attached to an appropriate surface.
While I was advised a price point of £119.99. a quick search of the Internet revealed some alternative prices.
Polaroid Mint Printer and Zink Paper

| Location | Unit Price | Zink Sheets | Size of pack | Price per print |
| --- | --- | --- | --- | --- |
| Argos | £89.99 | £14.99 | 30 | 50p |
| Robert Dyas | £99.99 | £24.99 | 50 | 50p |