Philips Humidifier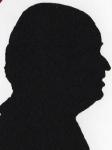 A lot of homes need a Dehumidifier as there is too much moisture in the air or even the walls of a property but almost as nasty is having a too dry atmosphere especially if you have frail people, by trying to keep a home warm you could also make it too dry.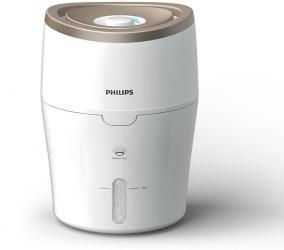 click image to enlarge
This item from Philips is circular 33cm tall and 22cm wide. It is in two parts with the point where the two parts join together being slightly wider than the top or the bottom.
Where a Dehumidifier starts without water in its talk and stops working when the tank is full a Humidifier cannot work without water in it and once its tank is empty it will stop working until more water is poured into it.
The workings of a Humidifier look simple an open container that you fill with water to the level indicated which will place the central part in the water, this looks like a collection of sponges and they rotate causing water vapour to rise out of the top of the unit and into the surrounding atmosphere.
I am sure there is more to it than that but to an untrained eye that is what it looks like.
You of course need electricity to turn the central (sponged) area both to pick up and distribute the water molecules.
The top of the unit has a twist knob that can be 'off', 'high' or 'low'. The 'high' setting has two blue LEDs beside it and the 'low' has one. These only light when the unit is working.
The unit has a 1.5metre hard wired mains lead that enters the unit close to the base.
The Humidifier will work in a room up to 409ft² which is bigger than anything I have.
In my tests it worked silently even when on 'high' and the water modules spread it calls a 'Nano Cloud'
It claims there will be no wet spots and no white dust, perhaps the most important claim is 99% less bacteria.
The strap line on the box is 'Breathe the difference hygienic humidification'.
There is a chunky A5 User Manual in ten languages the first seven of which are in English which include a shared page of illustrations for all the languages.
The User Manual covers Getting Started, Using, Cleaning the Humidifier and the Filter and Troubleshooting.
During my tests this unit worked without problem and if your home is too dry then this will not only rectify the problem but the claim is that it will remove most bacteria while doing so.
The Philips Series 2000 Humidifier HU4811 is available from Amazon for £134.99 with free delivery.