Advanced Teeth Cleaning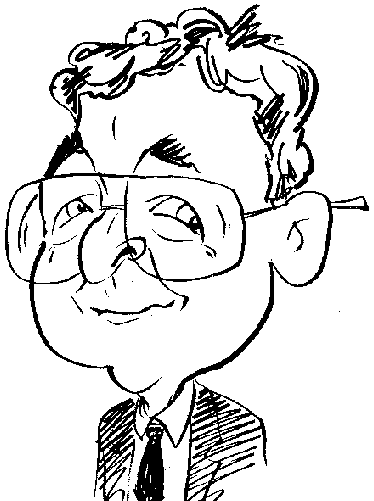 Review controls
If you are looking for a last-minute Christmas gift then this next product could help.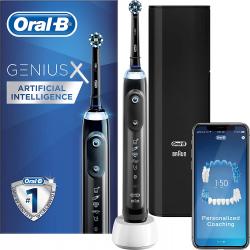 click image to enlarge
While I have been known to bestow certain inanimate objects with a personalised name, this practice has not been applied to my toothbrush. Despite coming into regular personal contact, as it carried out its teeth cleaning duties, this device was simple known as the toothbrush. Oral-B obviously feels differently as it named this particular series of toothbrushes, one of which arrives in the Fereday household, as "Genius X". So how does Oral-B justify giving this toothbrush series the important ranking?
The Genius X kit consists of the main handle unit, one brush head, smart travel case which doubles as a charging module, separate charger unit and a Multilanguage User Manual. The inclusion of two methods of charging the toothbrush means you are covered for both the home environment and while on your travels. The travel case features a build-in holder for placing an upright smartphone while you are occupied brushing your teeth. There is also a USB port which can be used to charge another device when the travel case is attached to a mains power source.
To gain the full benefit of this product, one additional item is required. This additional item is the Oral-B app. This is available for downloading from the App or Play Store for use on your smartphone.
As well as housing the detachable brush head, the main handle unit holds a lithium-ion battery. This power source can deliver two weeks of use based on two five minute brush cleaning sessions each day. Along with the power on/off and mode button, the front of the handle unit is decorated with light emitting indicators to show the current brushing mode, Bluetooth and battery charge level.
The Oral-B Genius X toothbrush provides you with a number of brushing modes. By default the initial mode will be for a daily clean which does not light up any of the indicators. For later sessions, which could be the same day or any following day, the toothbrush will start up with whatever mode was last selected. These modes include intense clean (referred to as Pro Clean in the manual), sensitive, white, gum case and tongue clean..
Along with the built-in feature modes, Oral-B offers a series of different brush heads for attaching to the toothbrush. These brush heads are the Crosshead head, which was included with my review sample, FlossAction (for the removal of out standing plaque), 3D White (with a special polishing cap) and Sensi Ultra Thin (suitable for gum and tongue areas).
As mentioned earlier, there is an Opal-B app for use with the Genius X toothbrush. The app will guide you through the process of pairing it with the toothbrush via Bluetooth. Once pairing has been achieved, a simple and straightforward process, you will be provided with feedback regarding your use of the toothbrush. Records of your teeth cleaning habit will be kept and available for viewing.
You can also use the app to select from a list of journeys, such as fresh breath or plague fighter and try to gain medals for achieving targets awarded for gun guard, a lunchtime brusher or the kissable title. The app also has the capability to remove any of the modes you do not want, adjust the brush's default recommended two minutes of brushing activity and opt for a visual or vibrating reminder as to when to move on to the next cleaning stage. Taking of reminders, you can set one in the app to let you know when it is time to replace the brush head with a new unit.
Stepping in to replace the previous Oral-B toothbrush, a much earlier model that has provided several years of service, the Oral-B Genius X proved to be an excellent teeth cleansing tool. I was impressed that it was able, through the use of AI, to identify if I failed to clean areas of the mouth and its record keeping of teeth cleaning sessions. The toothbrush will automatically reduce its brushing speed to compensate if it feels you are applying too much pressure on your teeth.
Currently the Oral-B website has this product listed at £109.99 from retailers such as Amazon and Argos.
At the time of publication the Oral-B Genius X electric toothbrush is available from Amazon for £99.99 including free delivery.