Nokia Sleep B2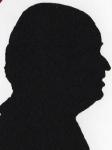 Not the first sleep aid I have reviewed but this is the easiest to setup and install. As with all these products there is an App easy and quick to download from either the iOS or Android store, then connect once a day to get all the sleep details uploaded.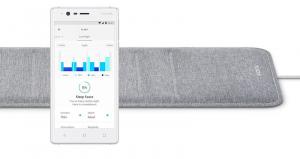 click image to enlarge
I know most will leave their phones on but as I still have a landline my phone goes off in the evening and stays off till the next day that's how I know the data will still be transferred once the link is established even if it not immediately after you rise. In fact I left it off for three days and all the outstanding data was then shown.
The unit itself is a strip of fabric that goes under your mattress and has a long USB cable that goes to a supplied USB fronted 13amp plug that can be anywhere within its three metre plus length. The fabric strip is 60x17cm and sits around your chest area under the mattress with only the USB lead protruding from the side of your bed.
After the App download and creating a Nokia account - if you do not already have one - you place the fabric strip in position and then start a ten minute test when it sends signals and noises to familiarise itself with your mattress you should not be on the bed during this process. That's it the App sends a message to your phone that the setup is complete.
You get a daily summary on how you have slept with other information that can be useful and it even includes how long during your sleep period you were snoring!!!
The readings were acceptable but always tending on the generous side as far as sleep of any type is concerned the amount of good sleep I get is always poor and a lot of my night is low quality sleep, the thing it always got right is the number of times I left the bed during the night.
It gives an overall score out of a hundred and also a word good/average/poor for the night with a graph showing a timeline from bed time to morning which also shows in colours the areas of good and poor sleep as well as awake times. Grey is awake, light blue is poor sleep and dark blue good 'deep' sleep.
You are offered the chance to link other devices such as blood pressure monitors and temperature readings which of course Nokia do both of. You can also link the amount walked or your workout – should you do one – and this will link to any Health App in your phone.
I liked the display and the in the longer term the weekly display can quickly show trends, remember a good night's sleep means you react better and quicker the next day so if you can change your sleep patterns in the right way everyone benefits.
As for the snoring if you normally sleep alone you may never know about it until the occasions when you don't sleep alone and would perhaps prefer that you didn't snore.
There's lots more information and videos available on the link below.
I am told those who sleep more than seven hours a night lose 25% more weight than those who are sleep deprived.
The Nokia Sleep B2 is available direct from Nokia for £99.95.