Nest Cam IQ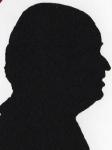 This is the latest – and certainly the best – Nest indoor security camera that I have seen, the information about when and what was seen along with the video quality makes this a wow product for any internal security purpose you may have.

click image to enlarge
The initial email notification will say 'Someone' or 'Something' has been seen with a still image you can then click on the link and see a very high quality video with exact timeline.
It is possible for you to identify people so it can say change this message to 'Mother' or 'Jimmy' for example and if they have access you can then ignore the message.
The camera is a little larger than some at 12x7x7cm, the top part is round and the bottom 5cm is a 1cm round stand and then a single thin column linking the stand to the camera.
It has a hard wired USB lead which you need to plug into the supplied plug front. At three metres long it may or may not be long enough dependant on camera placement but a standard USB to USB extender cable can extend if required.
Nest will if you let them protect everything, a while ago I reviewed their Smoke Alarm / Carbon Monoxide device which is excellent so if you already have a Nest account you just add an additional device. If not you will need to spend a few minutes setting one up and do take time to think who apart from yourself should be notified of any sightings made by the camera. For example if you are away from home on a business trip or holiday you need someone else to check on sightings.
Once setup you get an email with a still image of the sighting and once you have taught it to ignore certain people then the messages will be fewer.
You can view the video on your phone or on a PC with an exact timeline and unlike some cameras this just keeps recording so if you want you could spend hours looking at an empty space with nothing happening however every sighting is marked with a dot on the timeline so you can quickly move to the part with action.
In the box is the camera with USB lead attached and a USB plug front as well as a simple 10x10cm card with just three things to do on it. Plug it in, Get the App and add the camera, that is it.
The camera is a full colour 1080p offering – it actually has a 4k sensor - and when there is not enough light it switches to infra-red and these are very clear images as well.
When you first join you are offered a free 30 day trial of unlimited after that you can pay a fee or just keep anything you think is relevant on your own computer, even without a subscription there are the last three hours of recording available.
It can operate without any indication on the unit – no LED showing – and if appropriate it can have sound as well as vision, it possesses three microphones so you could even tell the dog to 'get off the sofa now'.
The camera will even zoom into the part of the image to show what or who is causing the intrusion in detail.
The Nest Cam IQ is available from Amazon below for £299 with free delivery. Full details can be found on the Nest web site.