The World of Art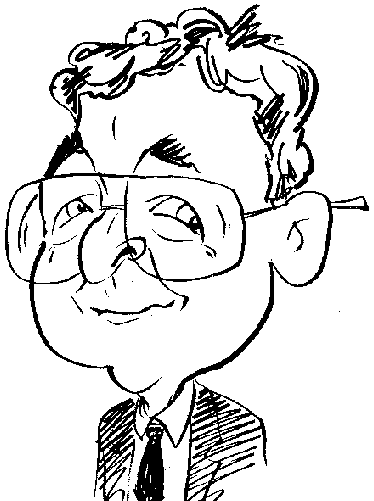 Review controls
You might find some surprises when checking the details of famous paintings.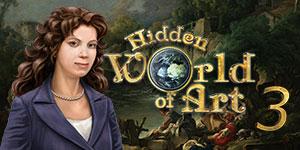 During the initial development stages in the construction of a Hidden Object game, important consideration needs to be given to the various locations used to place the various objects to be discovered. In the case of this next title, the game's developers hit on the idea of using famous items of artwork. The player's task is to find the listed items integrated into paintings and restore the paintings to their original state.
Developed by Mendian 93 games, and entitled Hidden World of Art 3, obviously a follow up title but the first I have seen of the series, this Hidden Object offering allows for the creation of profiles for individual contestants. You can also make adjustments to certain elements of the gaming environment. Along with opting to play in full screen mode and using a specific cursor, you can set the volume level for sound effects and music. Voice dialogue is restricted to just printed text.
Your role in this Hidden Object game is that of Lena. She is a famous restorer of works of art. Unfortunately your character is going through a bad period brought about by a lack of sleep. Even when she felt asleep, the same dream occur night after night. This dream features a dilapidated mansion which needs restoring. Currently Lena is a patient of Mr Kei, a psychiatrist, but she does need more help to raise money to pay for the restoration of the mansion. This is where you enter the game as you find the items located within various paintings and restore the mansions to its original glorious splendour.
When tackling the Hidden Object aspect of the game, you are presented with a famous painting taking up a central position on the screen. Numerous items, some more appropriate than others with regards to their relevance to the host scene, have been inserted into the painting. Items are often reused in different paintings. Running down the left side of screen is an area consisting of the amount of money earned, paint and brushes, a selection of the Hidden Object to be located in text format plus options to activate a campaign, bring up the game menu and restart.
The space allocated to the Hidden Objects is not large enough to list all the items in one go. Only those shown in the list can be selected and as each one is found, it will be replaced by others until all have been found. As each of the Hidden Objects are located you will be awarded a sum of money which can be used to pay for the repairs to the mansion. From time to time, items will need to be selected in a specified order as bonuses in order to gain extra cash. Some care does need to be taken when looking for the various objects as there is an occasional spelling mistake.
While there does not appear to be a Hint option - one does exist. By hovering the mouse cursor over one of the text list, an outline view of it will be displayed in a small box to help locate it. By clicking on this box, the Hint feature will be activated. With each painting you get one free Hint but subsequent ones will need to be paid for on an increasing basis.
Once all the objects have been located, you will be shown the original painting in all its glory. The painting's title, artist and date will appear beneath the image. You can then set about spending the cast you have built up. The mansion will appear on the screen with a list of possible repairs or improvements along with a cost figure. Unlike real life, the estimates are fixed so will neither increase or decrease due to unforeseen circumstances. Previews of your current choice of repair or improvement will be shown before you make a final decision. As you select from the choice, new options will appear. These repairs and improvements include the addition of lights, stain glass windows, roof repairs, greenhouse extension, fumigation of an outbreak of spiders plus garden plants and decorations.
It did take a little while for the game to grow on me. The bonus aspect of the game was one aspect that I found a little annoying along with the accompanying sound effects. I quickly got use to the occasion spelling mistakes and I enjoyed playing Hidden World of Art 3 which continues to offer more painting even after the mansion is fully restored.
You can download a trial version of this game from Gamehouse.com before deciding whether to pay $9.99 for the unrestricted version. System requirements call for a 1.0 GHz processor with 512 MB of RAM running Windows 7 and later.
http://www.gamehouse.com/download-games/hidden-world-of-art-3