A Classic Handset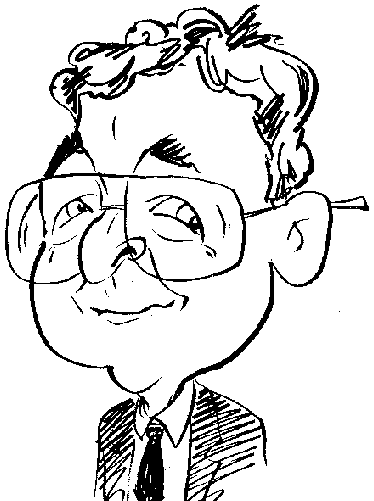 Review controls
There is a new kid in town. Well perhaps "kid" is not the appropriate expression as the new arrival is Maxcom, a company with over 15 years of experience in the design and manufacture of telecommunication products and is one of the leading mobile handset brands in Poland.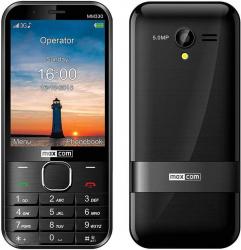 click image to enlarge
Headed by Chris Millington, previously Group Director and UK Mannering Director at Doro, Maxcom's initial sortie into the UK market will consists of six devices belonging to the company's Classic and Comfort ranges. Taking centre spot in this review is the 3G MM330 model. This is a candy bar style of feature handset. My review sample is predominately black in colour with occasional silver highlights. The handset has dimensions of 129 x 58 x 11 mm (H x W x D) and weighs 110g (including the removable battery pack).
Dominating just over half of the unit's front face is a 3.2 inch QVGA screen delivering a 240 x 320 pixel display. Positioned just below the screen, as you would expect, is the handset's keypad. This keypad is made up of a 4 x 3 alphanumeric arrangement of keys headed by a four-way navigation pad which is sandwiched between a pair of soft keys and the usual green and red call / reject buttons. I must admit to needing to be reminded that the red reject button was the standard control for turning power on / off for a feature phone as had become use to a side-mounted control delivered by the constant diet of smartphone I had been testing recently.
While on the topic of smartphones, I should mention that the MM330 does not have any of the external controls along its sides that you would find on the iOS / Android must have products. The only interruptions on the solid band running around the edges of the handset are ports for micro USB and a 3.5 mm headphone jack plus a thumbnail gap for when you need to remove the unit's rear cover to gain internal access.
You will need this access when initially inserting the supplied battery pack, micro SIM card and an optional micro SD card. Replacing this rear cover, once the necessary insertions had been completed, proved to be slightly more difficult as, unless I was very careful, a small gap would appear around the micro USB port. I found that starting the replacement task at that area certainly helped avoid having such a gap.
With this particular model, Maxcom has opted to go with a MT6276A/CPU 650 MHz processor with 1GB of RAM and 512MB of ROM. Following a three second depress of the red phone button, you are presented with a time / date display with a choice of seven provided wallpapers. Extra wallpapers can be loaded on to the phone should the user wants more of a choice.
By default the left and right soft keys are set to bring up a menu and phonebook options. The menu option offers nine possible choices covering Messages, Radio, Phonebook, Call History, Multimedia, Tools, Settings, Services and Camera. Selfie lovers are going to be disappointed as this rear mounted 5MP camera does not provide this feature although you can make a series of adjustment covering flash, contrast, anti-flicker, image size and quality, close-up, greyscale and sepia. For casual image captures, this camera is adequate.
Up to 500 entries can be added to the phonebook which can be arranged into 20 groups. Offering bands of 900 / 1800 at 2G and 900 / 2100 at 3G, this handset comes with a range of built-in features that include a Calendar, Calculator, Alarm, Notes, Torch, World Clock and File Manager.
Having inserted a microSD card to increase storage capacity, I was rather disappointed to discover that the File Manager failed to detect the memory card. This state of affairs continued until I selected the memory card option from the camera setting. The memory card was then recognised by the Camera, Multimedia and File Manager modules. However while the File Manager could recognise the memory card plus play music and video files that were present, the players in the multimedia section failed to detect the files. Maybe the User Manual might have provided an answer but unfortunately my review sample had come with the Polish version and I am not bilingual.
Providing the power for this handset is a Li-ion 1000mAh battery pack. This facility is rated around 6.2 hours with 3G or 7.5 hours using 2G talk time with standby rated at 10-13 days. Running my continuous video playing test, in full screen mode, I was able to get 3 hours 35 minutes of viewing time before the battery was totally drained and a recharging session took priority.
Hopefully a UK version of the User Manual will provide answer as to why I was unable to play audio and video files with the appropriate players when File Manager was able to carry out the task. Currently Amazon.co.uk has this handset listed at £70.