Virtual Reality Photostory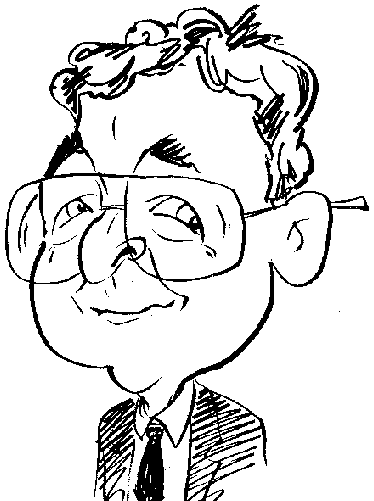 Review controls
Sometimes it can be possible to miss a clue when conducting the installation of a new product. I will be generous and state that this could have happened when I installed the latest versions of MAGIX's Photostory software.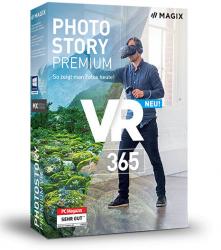 click image to enlarge
As part of the installation for MAGIX Photostory Premium VR, which is the company's first virtual reality software following its take-over of the Dresden based software firm of simplitec GmbH, you get to select from language versions made up of French, German or English (US) which was fair enough I suppose. You also get an option to decide whether to include a copy of MAGIX's Music Maker software as part of the installation by deselecting this particular setting. At this point everything was running smoothly.
But, for some reason, I totally missed the option, if one existed, to include or reject the MAGIX PC Check & Tuning 2018 software. As a result three new icons, including one for PC Check & Tuning 2018, were created on my desktop. The presence of the other two icons, for the main Photostory software and MAGIX VR-X Player, was acceptable as far as I was concerned but not the sneaky way the other offering was added to my system.
The PC Check & Tuning 2018 offers to search out and delete junk but that aspect of my system was already covered by other software and was therefore not wanted. This software not only runs itself automatically at start-up but downloads updates whenever it feels like it. One piece of junk that this software ignores is itself even though you might not want it as it sneaked in when you were not looking. Fortunately you can remove it using the Programs & Features option on the Control Panel which was the route I took. MAGIX should certainly reconsider its decision to annoy users by fostering this software on their systems as the default option.
Whether this inclusion of the PC Check & Tuning 2018 software had a major effect or not, I felt the installation of the Photostory Premium VR product was rather a lengthy process which is conducted in stages. This was yet another case of refilling the biscuit barrel as I devoured its current content while I waited. Desktop icons are created for the main program and MAGIX's VR-X Player which is included as a free addition to the package. This VR-X Player allows for viewing created content on a PC or laptop with VR glasses or using a VR headset on a smartphone with support for either iOS or Android units. The Photostory software will need to be activated by the entry of a supplied serial number.
Along with its new VR functionality, the main Photostory software offers users the ability to display photos and videos in a range of innovative ways. Whether working with a new or existing project, Photostory presents the user with a clear well set out interface. Arranged below a fairly standard Windows style menu bar are areas for a preview video monitor with its own set of VHS control. A media pool, showing common locations, classified by category, sits alongside. Next to the media pool is a slideshow interface which is initially empty until you start to be creative. A slideshow Arranger, in storyboard mode, completes this interface as it runs across the bottom of the screen.. When necessary you can change the Arranger to Timeline mode.
With the previous version of Photostory I seem to remember a series of tutorials with narrations but these appeared to be missing from this latest version of the product. However for most users this should not cause too much of a problem as a wizard-led process and an innovative approach to creating slideshows, is relatively straightforward. The wizard will lead you through selecting content by drilling down through categorised levels of content. This content can be a mixture of photos and videos with an appropriate choice of music. Content can also be loaded direct from a camera or computer plus a scanner and is categorised as My Media and MAGTX Media.
A selection of effects will be added automatically. Any of the visual, audio, special effects and running order can be adjusted as necessary as you swiftly switch focus to the Arranger panel to view the results on the integrated preview monitor screen which can be set to full screen mode. The full screen mode is one of the new features introduced in this latest version of the software.
While on the subject of new features found in Photostory Premium VR software, users will have access to some new Photo Effects which now include Add Noise, Cookie Cutter, LAB Colour, Kens Glare and Levels. You can also input images direct from the Google Cloud; import and edit content captured by 360 degree cameras. Black edges can be removed from photos while a beat-based editing feature allows for matching the beat of chosen music and a shot matching feature can apply the appearance of one photo to another.
While the use of the "VR" addition to the product's title might indicate that special hardware will be required but that is not the case. You should be able to make use of this software's VR potential on an ordinary PC or laptop using the supplied software to convert a Photostory slideshow into a VR version based on themes such as Beach Theatre, Lonely Beach, Cinema, Living Room and City Pool. The actual creation of the converted file can be time consuming and you do need to select all the images that are to be included.
The resulting files created by the conversion do tend to be rather large and I could not totally shake the feeling that the overall effect was more of a gimmick than for any real useful purpose. Slideshows can also be saved as a file, burned to DVD and posted on the Internet for sharing.
System requirements for this software consists of a 2.0GHz processor with a recommended 5MB of RAM, 2,5GB of hard disk space and a 1280 x 768 display running Windows 7 and later. You can either purchase the standalone version (including VR-X Player, priced at £109.99 or subscribe to Photoshop Premium VR 365 from £7.49 per month.
https://www.magix.com/gb/photo-graphic/photostory-premium-vr/