Back to Lost Lands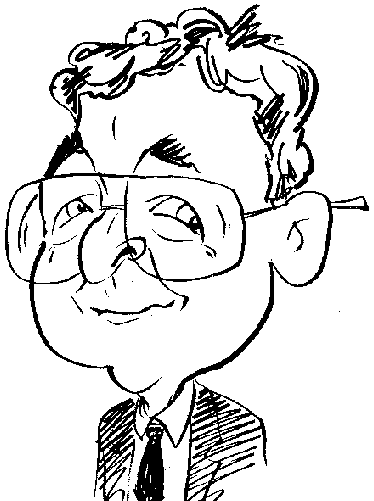 Review controls
This next title comes from that hot bed of creative gaming talent known as FIVE-BN Games.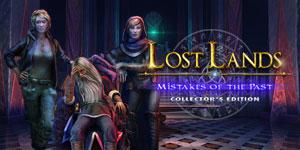 Forming part of the Lost Lands series of game episodes, this offering is sub-titled Mistakes of the Past and deals with a dark sorceress who was buried centuries ago but now walks among the inhabitants of the Lost Lands. Your role in this game is to put right this mistake of the past and restore harmony to the Lost Lands.
The game, which belongs to the Hidden Object Adventure genre, is available in Collector's Edition format featuring a number of bonus items. Lets deal with the various bonus or extra items first. You can save 10 different wallpapers, 12 items of concept art and 8 pieces of music at any time. There are 16 video clips, 11 mini-games and 7 puzzles that can be accessed once completed in the main game. Other extra items include a bonus game for which you need to collect a series of manuscripts in order to gain access, achievements and collectibles.
Profiles can be created for individual players and changes made to the gaming environment. You can adjust the volume levels for music, environment, sound effects and voice-overs for spoken dialogue. Various screen resolutions are available plus options to play in full screen mode using a system cursor.
The player has a choice of four levels of difficulty when tackling this game. Casual level offers fast recharging of the Hint and Skip features, highlights to identify active zones which are also indicated on the game map. Advanced level has a slower recharge rate while Hard level recharging is even slower, has no highlights and does not include active zones on the game map. The final level, namely Custom, allows you to adjust individual settings to suit the skill of the player.
The game opens as your character, Susan races through a village and meets up with Flora, an old friend from previous adventures. As Flora explains about the sorceress, Cassandra, the two women are attacked nu a giant insect and the game begins in earnest. An optional tutorial, covering different aspects of the game will help ease the player into the style of game play and different features.
Running across the bottom of the full screen view of the current scene is the inventory of collected items. An object accompanied by a plus sign will need to be paired with another item before use. This inventory is sandwiched between a shortcut to a menu with general game settings plus an option to save and exit the Lost Lands visit on the left while Hint and Map features are on the right. Later a Diary is added to the available items. This will automatically record your progress and findings. A link to the Strategy Guide is located in the top right corner. As your cursor moves around the scene, it will change shape to indicate when possible actions, such as examine or handle an object, are available.
It quickly become obvious, even from the initial scenes, that a good deal of work has been put into the movement of the various characters, which certainly looked realistic whether they were running, walking, crouching, or involving the mechanical giant arachnoids. As mentioned earlier dialogue comes in the form of delivered by voice actors and printed on the screen. Some lip movement is noticeable on the characters delivering the dialogue. A Skip option is provided to cut short any long conversational sections if the need arises.
Spread over three main chapters, the game takes a completely different approach to its concept of Hidden Object game play. It wasn't until I had reached the second chapter of the game that I began to realise that I had had not encountered any of the Hidden Object sessions that I had expected to find. Checking the Strategy Guide element revealed that Hidden Object scenes had occurred. These were based around finding items within a general scene to complete a task such as building a machine or completing a puzzle rather than a specific Hidden Object scene.
Speaking of puzzles, the game featured a range of different types that vary in complexity, style and difficulty. I must admit to using the Skip option on more than one occasion to avoid a puzzle but this does not include the sequence of scenes as you escape from guards or travel by boat through an obstacle-strewed fast moving waterway. The speed of the program and the flow of the story line does pick up somewhat as the game develops.
With plenty of extra bonus items and achievement skills to complete, plus a range of characters, Lost Lands: Mistakes of the Past Collector's Edition requires a 2.0GHz processor with 2048MB of RAM and 950MB of hard disk space running Windows 7 and later. A time-limited trial version of the game can be downloaded from various gaming web sites with a full version, priced at $19.99, currently available from Gamehouse.com.
http://www.gamehouse.com/download-games/lost-lands-mistakes-of-the-past-collectors-edition