Nero Multimedia Suite 10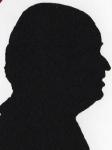 Review controls
Nero has been around for many years, first as one of two excellent CD copying programs (I remember using it with Windows 98) and more recently as a Back Up package of repute now with version 10 it's a Multimedia Suite.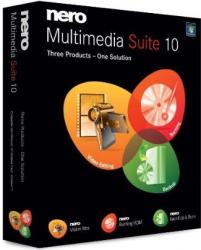 Even when installed on a Windows 7 system this package needs to install various Microsoft C++ and Direct 3D items then it requires a reboot and on my machine anyway you needed to remove the installation DVD or it tried to start a restore from the DVD. The total time taken for both parts of the install including the reboot was 26 minutes. In total my hard disk had lost 3.35GB of hard disc space after the Microsoft and Nero installations.
I am pleased to say forced registration is not required but you do need to enter the 32 digit serial number during the install.
The serial number can become almost invisible in certain lighting conditions as it is under the semi transparent DVD case behind the Quick Start Guide. Being generous (yes it does happen occasionally) the first five pages are in English.
The installation will create five icons on your Desktop but with Xtras and Multimedia Tools there are actually 15 programs and applets included in the package. Nero Media Hub, Nero Vision, Nero BackItUp, Nero Express and Nero Rescue Agent. For those old enough to remember that Nero started life as a Burning Program for CD's, Nero Burning ROM, Nero BurnRights and Nero ControlCentre. Finally the Multimedia Tools, Nero StartSmart, Nero DiscCopy Gadget, Nero WaveEditor, Nero SoundTrax, Nero CoverDesigner, Nero Recode and Nero ToolKit.
Each of the above items gets a paragraph in the Quick Start Guide and while you may think many are surplus to requirements as you have other items that do the job already, give them a try you may find they do the job better or maybe make the job simpler.
According to Nero this product is divided into just three application areas, Video Editing, Burning and Backup.
Lets start with Video Editing for the professional he/she will already have specialised tools that will be more thorough than these. However the amateur or novice user simple things are made easy and the slightly harder things made easier.
Burning has always been Nero's base and of course now you can – with the right kit – burn far more than just CD as DVD and various other specialised media are also available. This is still the package of choice for burning.
Finally Backup well this is a huge field and Nero is a player, is it better than 'X' or 'Y' You must decide not only for ease of backup but most importantly ease of restore, perhaps the best test is when your PC will not boot. Yes remember what I said in paragraph two if the DVD is in the drive it will boot from it and this could enable you to get a non booting Windows system up and running again, this however requires real events to transpire against you and just as with any backup its like insurance you hate paying and you certainly hope you will never need to claim but just in case…
It is stated to run in 512MB on XP but needs 1GB for Vista and 7. It is also stated to need a 2GHz processor to run. For those who have 64bit versions of Vista or & then it runs in 32bit emulation mode but they seem to run okay.
If you have an earlier version you may be happy with what it does the main stretch here is the ease of basic video editing.
Doing my Internet searches found Nero Multimedia Suite 10 at a best price of £46.99 including free delivery from the first link below.
http://www.amazon.co.uk/gp/product/B003DZ08KQ?ie=UTF8&tag=gadge0a-21&linkCode=as2&camp=1634
I found Nero Multimedia Suite 10 available for $99 including free delivery from the first link below.
http://www.amazon.com/gp/product/B003BYQ8N0?ie=UTF8&tag=gadge0a5-20&linkCode=as2&camp=1789
I found Nero Multimedia Suite 10 available for €64,99 including free delivery from the first link below.
http://www.amazon.fr/gp/product/B0037VEZMI?ie=UTF8&tag=gadge04-21&linkCode=as2&camp=1642