Nero 10 Multimedia Suite Platinum HD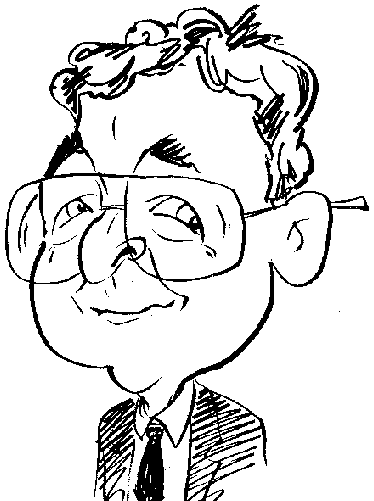 Last time I met up with Nero, the company promised support for Blu-ray. With this latest version of its software, Nero has made good its promise.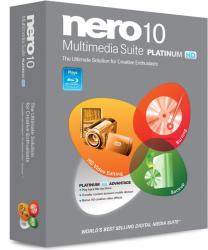 The latest version of Nero's multimedia software has not only expanded in its functionality but also in the length of its title. Nero 10 Multimedia Suite Platinum HD brings together HD video editing, burning capabilities, backup facilities, Blu-ray authoring and playback, Move It plug-in, media management plus Picture-in-Picture Effect Pack, Transition Effect Pack and two Movie Theme Packs.
As part of the product's installation the software will check for the presence of items such as Microsoft NET and Microsoft Silverlight, if not found then they will be installed and a reboot will be required. You will be required to enter a 39-character serial number that is located on the inside of the DVD product box and decide whether to opt in or out of Nero's Improvement Program which gathers data in the background regarding the use of the software. At the conclusion of the installation you will discover that five new icons have been added to your desktop. These icons are labelled StartSmart 10, Vision 10, MediaHub 10, Burning ROM 10 and Backup 10.
Giving you access to a variety of tools is StartSmart 10. This module's opening interface has tabs running across the top and down the left side. The top tabs cover the topics of Music, Video – Photo, Data, Tools and Knowledge Centre. Running down the left side are tabs for Quick Tasks dealing with Data and Audio burning, Audio ripping and Copy Disc.
The software will check on default folders for any available media categorised as Music, Photos and Video. You can also point the software towards other appropriate folders. It is an easy matter to switch between the three categories to view content, edit photos, listen to music and watch your videos. With the latter option you will have to activate the video playback feature – this can be carried out straight away via an online connection. Other features include ripping and burning music to optical media, create video and photo slideshows, digitise LPs and tapes, plus convert videos into formats that can be played on a variety of devices. In addition tools are available for quick disc copying and creating labels for any home produced media.
Firing up the MediaHub 10 module presents you with your media content categorised as Photos, Music and Video. This is exactly the same feature as available from StartSmart. However with MediaHub I did notice that it found a couple of items that I had totally forget I had. Along with easy access to tools for viewing and listening to your media, there is an easy-to-use slideshow creating feature. You can select the content to be displayed, choose from the available themes that include features such as panning and zooming, titles, duration and whether music will be included. Options are available to fine tune the settings, edit photos plus publish and burn the finish project to your choice of media.
When it comes to video editing, you need to use Vision 10. This module opens with a menu listing options to make a movie or slideshow, capture video to a hard drive and create DVD, AVCHX, Blu-ray or CD discs. While most of these features will be familiar to those who used the previous version of Nero, support for Blu-ray is the exception. This Nero software is now capable of creating and playing back Blu-ray content as long as you have the appropriate optical drive.
Tools are available to layer multiple tracks. You have full control over key frames with clip markers and can apply effects such as Pan & Zoom, Lens distortion, Picture-in-Picture and edge feathering. Background rendering is used to produce quicker previews. Unlike another company, Nero has included support for Flash and you also get extended support for Microsoft PowerPoint. Included in the package are around 50 different transitional effects and the same number of template and menu themes. A Favourites feature allows you to store frequently used transitions and effects for quick access.
Nero has always been well respected for its burning technology and this product includes Nero Burning ROM. This module provides a range of customisable options for different types of media. You can select from CD, DVD or Blu-ray and then choose the type of project. For example the CD choices include CD-ROM, Audio CD, Mixed Mode CD, Bootable CD, SecurDisc and media spread over different volumes.
Finally BackItUp & Burn provides you with the all-important security option of ensuring your data is safeguarded with a backup. An Autobackup feature allows you to set the criteria of what, when and where and then sit back and let the software take the strain.
While there is a certain amount of duplication within this suite, there are plenty of options to provide users with a range of creation and burning tools. While this software does not have the 3D capability provided by the latest version of Roxio Creator, I felt more comfortable using this product. Priced at £59.99, Nero 10 Multimedia Suite Platinum HD requires a minimum of a 2GHz processor (2.2GHz for Blu-ray), 512MB of RAM (1GB for Vista and 7), 5GB of hard disk space plus support for DirectX 9.0. You will need to be running Windows XP (SP3) and later.