Headphones from Pioneer and Ear Party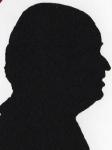 The first a name that has been around in audio circles for a long time, the second a name I had never heard before. So here two sets of earphones. The first has quality the second has new ideas so the choice is for your ears, neither of them are expensive.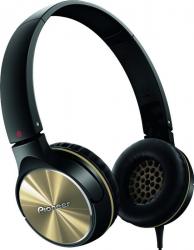 click image to enlarge
Pioneer SE-MJ532-N
This is a lightweight on ear offering so let's start with the weight 132grams. Each arm has 4cm of expansion. While my head is not that large unexpanded they only covered the top half of my ears. So they could suit a child in unexpanded form and those people with very large heads may just struggle.
There is a single 1.2metre lead from the base of the left earpiece. No phone answering device of volume control is built into the lead; it ends with a 90degree turn to the gold plated 3.5mm jack plug.
Although the earpieces are small at 7x6cm they still have 40mm drivers and give a good base sound without making everyone suffer your music at normal levels.
Each earpiece turns 90degrees so you have something no wider than 2.5cm wide to put in your bag or case. When the sides are collapsed they are only 17cm from top to bottom and side to side.
The earpads are comfortable even after several hours of use they are described as 'low rebound urethane foam pads', the headband is also well enough padded to also be comfortable so if you are folicly challenged like me this is important.
The rubberised construction of the 1.2metre cord also tends to discourage tangling.
The Pioneer SE-MJ532-N are available from the link below for £39.99 with free delivery.
http://www.amazon.co.uk/gp/product/B00FMWA51A?ie=UTF8&tag=gadge0a-21&linkCode=as2&camp=1634
Ear Party
Here is something a little more colourful. These on ear headphones have flowers printed on the top of the headband and the back of the earbuds.
There are no instructions and while you may say they are hardly needed for a set of headphones when I first connected them to my iPod I got nothing as I also did when I plugged them into my hi fi.
30cm down the 1.6metre lead emerging from the left earpiece is a switch it has a button to mute sound to receive calls from your smartphone but pressing this did nothing then I discovered a slider which arrived on my unit at one end of its travel move it along the .5cm of travel to increase sound,
While it is not difficult it is somewhat different to the normal control found on most units.
These may appeal to girls more than boys what the flower prints.
There is another difference to most headphones in that the 4cm of adjustment on each arm is on the inside of the headband.
The sound quality for a set of not so expensive headphones was good and even after wearing them for several hours my ears were happy.
One way I tell the amount of noise reduction – without leaving my desk - is to type without any sounds coming through the headphones and here I heard nothing from my standard keyboard.
I always have my doubts about noise reduction while walking as you do not hear traffic.
The Ear Party chicBuds are available in three patterns from Sainsburys for £19.99.