A Compact Tower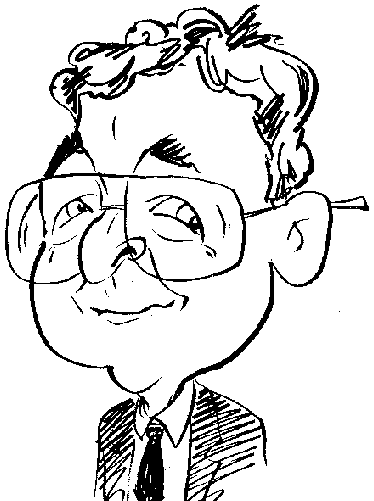 Review controls
When space is at a premium you might like to consider a tower system from Lenovo.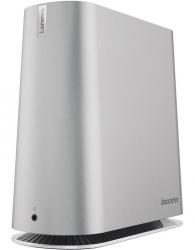 click image to enlarge
The Lenovo Ideacentre 620S could be classified as a tower computer but that could send out the wrong message regarding this device. Yes this Lenovo kit does consist of the elements (keyboard, mouse and system box) making up a tower system but one aspect marks this computer as a breed apart. That aspect is the system box which immediately reminded me of a binocular case, door stopper or even a speaker unit with regards to its size and shape. This system box was definitely unlike any of the various system boxes occupying space in my home.
With its curved ends and matte silver casing, the Ideacentre system box has dimensions of 102 x 211.8 x 224.4 mm (W x L x H) which means little floor or work desk space will be required by this unit. A detachable stand base, providing a route for cooling air to flow freely through the box, slots on to the base of the unit. The external layout of the Ideacentre box positions, ideally and conveniently, an on/off power button on the grilled top of the unit. Decorating the front of the unit, along with a Lenovo logo, are two microphones and a jack socket for connecting a set of headphones.
Various ports and connection options are arranged at the rear of the Ideacentre. Making up this area are a DisplayPort® connector, HDMI-Out connector, Ethernet connector, memory card reader, four USB 3.0 ports, a second HDMI-Out connector and a second DisplayPort connector plus the mains power connector. I also counted a total of 32 air vents of various sizes along the rear of the device.
Delving into the innards of this box, and Lenovo allows users to do so by the removal of five screws on the base to carry out upgrades, reveals that Lenovo has based this personal computer on an Intel i5-7400T processor. To get the best out of this popular 7th Gen Intel Core processor, Lenovo has paired it with Intel Optane™ memory. Made especially for use with 7th Gen processors, Optane memory combines aspects of low latency, high quality of service and high endurance to bring high speed and responsiveness to a system without comprising capacity. Helping to achieve this type of performance, Optane memory recognises files and applications which are frequently required, storing data in the memory chips, so that it could be accessed faster, smoother and easier. Also driving on the Ideacentre box is the NVIDIA® GeForce® GTX1050 T1 with 4GB of GDDR5 memory. Storage is in the form of a 1TB hard drive.
When setting up the Ideacentre product you will need to supply the monitor and appropriate linking lead. You might also need to provide an Ethernet cable for Internet access but I will return to this feature a little later.. Some instructions are provided for the setting up process but these are extremely basic and consist of little more than a few illustrations that are numbered.
Fortunately the illustrations are more than adequate to the task apart from one particular feature and this concerns the keyboard and mouse connection. Lenovo has bundled a wireless keyboard and mouse which requires a USB-style wireless transmitter to be attached to the computer. It took me a while to discover the location of this transmitter. It was not until I came across a second set of instructions in the keyboard packaging that indicated the transmitter was to be found inside the mouse by removing its top cover. Inserting the transmitter into a USB port produced the necessary connection.
When connecting the Ideacentre computer to an existing network and Internet access, you have a choice of options to take. You can either use an Ethernet cable, as mentioned earlier, or use the built in Wi-Fi antenna for a wireless connection. Using the latter option I was quickly able to integrate the Ideacentre into my home network and access the Internet.
The Ideacentre computer comes with Windows 10 Home software pre-installed. Unlike some other systems, the Lenovo provided desktop is almost totally free from distracting icon furniture. Only two icons were present. These were for the Recycle Bin and 3D video which did require the presence of a supported monitor. By taking this route, Lenovo is allowing users to set up the desktop with those favourite, and often used, applications to suit their own needs.
Along with the operating system, Lenovo has bundled a numbered of bonus items which some might find useful. These bonus items include Adobe Reader 10, DropBox JP, Lenovo App Explorer, Lenovo Companion, Lenovo Family Cloud, McAfee AntiVirus and Microsoft Office 2016.
With plenty of available storage space and more than adequate performance, the Ideacentre computer has plenty to offer a home user. When you factor in the device's small;; footprint, you have an appealing product. Different versions of the product are available with prices starting at £499.99. As reviewed the Ideacentre computer is available priced at £699.99.
https://www3.lenovo.com/gb/en/desktops-and-all-in-ones/IDEACENTRE/600-series/620S/p/99IC96S0284