Large Capacity Internal Drives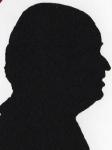 This Toshiba unit should be available in sizes up to 8TB by the time you read this. I was sent the 6TB offering as the 8TB has been delayed from the initial launce briefing earlier this year 34 floors up the Shard near the supposedly soon to be finished London Bridge station.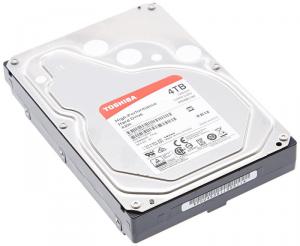 click image to enlarge
While the Shard is meant to look unfinished I doubt six years ago when they started changing London Bridge station that anyone who suffers it daily thought their ordeal would still be going on.
What have my comments above to do with a large capacity Toshiba drive just that capacity which I assume was the reason they changed a busy rail station so that anyone who has been away for six years would no longer recognize, and the same is true for your desktop although hopefully less painfully, six years ago 1TB was huge.
It is a 3.5inch internal drive that runs at 7200rpm and has a 128MB cache designed to be a reliable workhorse unit.
While the normal user might still find this size of drive large, it can soon be filled with videos and a keen photographer can also take large chunks of it as of course the largest sector in the UK the Gamer. However while speed is not the main province safe storage is.
The reliability bit is achieved by the heads being parked clear so even with shocks your data should be safe when the unit is not in use, the dual stage actuator means rapid and accurate movement around the disc when required.
The above is achieved by perpendicular magnetic recording and tunnel magneto resistive technology to give stable recording of data.
Some will install this in a unit and do a new install at the same time, I suggest if you do this also do a full backup before and after so you can return to this state quickly as when Windows starts to slow down no matter what you do to remove dross some bits are left and so the initial sparkling boot times can only be recreated by a new install. The reason for before is just in case as I am belt, braces and safety pin.
It is possible to use software to clone your current drive to this one but of course you move all the crud it had with it.
Encryption software is provided but this needs to be used with care as you could without great care lock yourself out of your own drive. Changing or adding a drive is not an arduous task providing you follow some basic precautions and above all do take your time.
Setting up the drive once installed is quite easy assuming it is a second drive with Windows allowing you to format it, partition it as few will want a single partition on a large drive and then to assign drive letters.
The X300 drive is from the Toshiba Black Label range. I will quote prices for 4TB, 5TB and 6TB as the 8TB is yet to arrive they are £109, £135 and £147 all available from Amazon.