An LG Speaker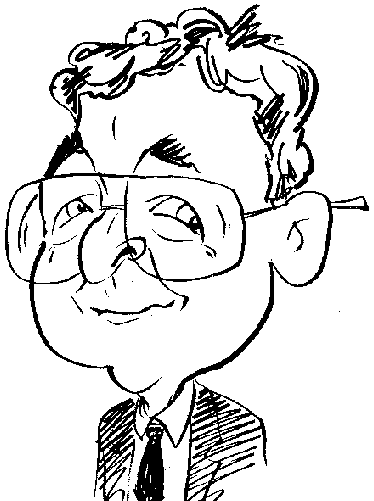 Review controls
Following the end of Lockdown, LG offers a speaker to entertain those you invite to celebrate the freedom.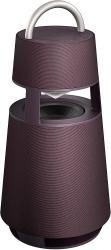 click image to enlarge
LG Electronics has announced the arrival of its new XBOOM 360 speaker. As the "360" part of the product's title indicates, this product is capable of delivering an all-round omni-directional audio experience that LG feels will be perfect for any listening space or occasion that requires an audio environment. As yet I have not had the opportunity to check out this speaker in situ and, as a result, and this report is based on the information supplied by LG Electronics.
My first impression on seeing an image of this latest addition to available household speakers, with its conical-cylindrical appearance, was that is resembled a traffic cone decked out in a choice of Burgundy, Peacock Green, Beige or Charcoal Black. Admittedly this was without the eye-catching banding but it did include a carry handle for easy transporting it between locations. But then appearance does tend to come second with regards to output with a speaker and I'm sure the look of this speaker covered in fabric will appeal to those looking for a device that can be a talking point when performing to small social gatherings with eyes drawn to its "stylish" appearance.
LG feels that the speaker's unique form factor allows it to fulfil its task of radiating sound, in all directions, to produce a lifelike performance, whether indoors or outdoors, with impressive power and clarity. The structure of this speaker has been designed to accommodate a distortion-free reflector. This combination of tweeter and woofer design has been created to ensure the 360 degree sound emitted from the speaker will be delivered with minimum distortion.
The build quality of the speaker helps create the effects of a well-balanced soundstage that will delight the ears of the listener. LG has incorporated a titanium diaphragm in the speaker's tweeter to produce a linear frequency that delivers an accurate reproduction across the high frequency range of its output. Paired with the tweeter element is the speaker's durable glass fibre woofer which promises to generate dynamic bass with a clear, natural mid-range response.
This LG speaker is a wireless unit with its own power pack that can give the user 10 hours of listening pleasure from a single charge. The speaker also has a visual attraction to complement the device's audio output. The XBOOM 360 features mood lighting with three different pre-sets for Ambient, Nature and Party style displays. You also get a range of customisable lighting and sound effects. This later feature does require the use of an app, available for both iOS and Android devices. The app is capable of delivering DJ Effects for mixing samples amongst its option.
LG XBOOM 360 Speaker

| | |
| --- | --- |
| Dimensions | 250 x 514 x 250 mm (W x H x D) |
| Colour | Burgundy, Peacock Green, Beige and Charcoal Black |
| Power | 120W RMS |
| Speaker | Authentic Omni-directional Sound |
| Woofer | Glass Fibre 2.25 x 1 |
| Tweeter | Titanium Horn 1.0-inch x 1 |
| Mood Lighting | Ambient, Nature, Party |
| App | Needed for DJ Effect |
| Wireless Party Link | Connects two speakers wirelessly |
| Battery | 10 hours from single charge |
At the time of publication the LG XBOOM 360 is available Amazon priced at £380.40.
LG XBOOM 360 Delivers Premium Sound with Stylish Design Anyplace, Anytime | LG NEWSROOM