Jabra Cordless Earbuds Elite Active 65t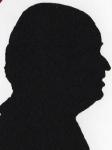 Most wireless earbuds still have a cord of some sort even if it's just enough to link the two buds behind your neck. Here nothing more than the buds that fit in your ear. So the total weight is just an amazingly small 13 grams the pair. So as they say on the box 'no strings attached'.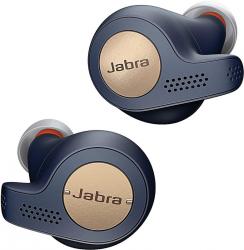 click image to enlarge
The no strings goes as far as charging as instead of attaching a cable to the buds they come with their special case and the USB lead attaches to the back of that so they are charged in a fitted case ideal for transporting them when not in your ears.
As regular readers know I have a somewhat problematical existence with earbuds in that my ears swell and after less than an hour they start to become uncomfortable.
So as I was due to go out shopping I inserted them and left, two hours later when I returned they were still place and I had no more than a minor niggle, so they fit, and as they are designed for those doing exercise that is important.
My first impression is that the bass is great and I do not mean 'head banging' bass, true bass notes played as they should be just heard with clarity as the buds – or gels as I was told by a gentleman from Jabra – fit that little deeper in the ear. So even an old man like me can learn, the removable part of the earbud is called a gel so do make sure they are the size to fit you and don't just stuff them in.
There is a small readable booklet in the box together with two other pairs of gels and a short USB to fit into the rear of the carry/charge case for the buds.
Unlike some pairs of buds full instructions for fitting are given and how the fins of the buds help to stabilize them in the ear.
Also unlike some earbuds you cannot share them as once one bud is removed the music stops.
The full list of controls is also clearly laid out which bud does what and unlike some it is all simple touches.
While the buds work fine with normal music apps there is a Jabra Sound App in both the iOS and Android store. Should you wish there is a setting that links to Alexa if you use this tool. There is also a built in equalizer in the App.
So how long do the buds last between charges the stated 'up to fifteen hours' will depend on several things not least the volume you play music at but in my tests it was always within an hour or so that.
These buds are not waterproof but are dust and sweat resistant and have a two year warranty.
For me the clarity was great and yes I could wear them all day something I have not been able to do with other buds.
As with all earbuds and headphones I test I have a set of files from all genres of music and voice even those I do not enjoy myself and the sound clarity for all was excellent.
Checking over the twenty odd year of Gadgetspeak while several sets of headphones have had highly commended status no earbuds have had that accolade before these.
The Jabra Elite Active 65t earbuds are available from Amazon for £169.99.