Meet Mate 9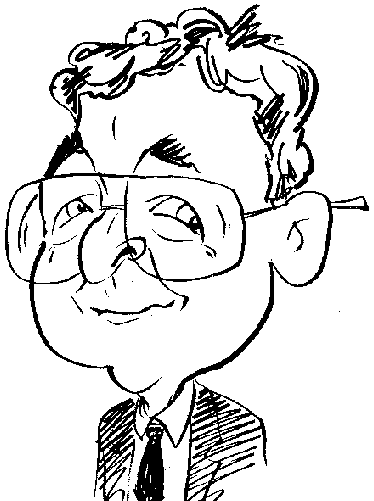 Review controls
Adding to its range of smartphone handsets, Huawei has released the Mate 9.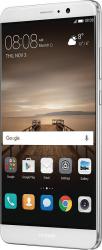 click image to enlarge
Featuring a 5.9-inch full high density touch screen, this Mate 9 has a high-precision unibody, aluminium metal frame that has been finished with a soft sandblasted texture. With dimensions of 156.9 x 78.9 x 7.9mm (H x W x D) and weighing 196g (including the non-replaceable 4,000 mAh battery), the Mate 9 is available in a choice of colours including Space Grey, Moonlight Silver, Mocha Brown and Black plus the Champagne Gold of my review model.
Huawei has packed a number of extra items along with the Mate 9 handset to facilitate its use. Included in the box is a Perspex shield for the rear of the handset. This shield just clips on and can easily be removed if necessary. A pin-prick tool is provided to open the card slot compartment on the left side of the unit. Huawei has gone with the latest Type C USB port for powering the handset which has support for SuperCharge technology enabling a full day's charge to be delivered in 20 minutes. A 2-pin SuperCharge adapter is provided for this purpose along with a standard to Type C USB lead. You are also provided with a standard to Type C USB mini adapter enabling you to attach legacy USB services such as USB to Go. A set of in-ear headphones complete the package.
Dominating the front of the Mate 9 handset is the 5.9-inch display. Capable of displaying 16.7M colours at a resolution of 1920 x 1080 pixels, the screen delivers 373ppi. A typical high contrast ratio is measured at 1500:1 giving clear output despite the usual presence of finger smear build up over time.
Located on the right side of the handset is the usual complement of a volume rocker and power button with the latter requiring a 3-second depress to instigate the start-up process. A 26-second delay then occurs before you arrive at the lock screen prior to gaining full access.
The pin-hole release compartment, positioned on the left side of the Mate 9 handset allows for the entry of two cards. You could go for a dual micro SIM approach or pair a micro SIM card with a micro SD card to increase the 64GB of ROM up to 256GB of storage space. The Mate 9 supports dual card dual standby single pass. This means you can not use both SIM cards for either voice or data calls at the same time. Top and tailing the handset is the 3.5mm jack socket for headphone connection and the USB Type C port mentioned earlier. A fingerprint reading facility is positioned on the rear of the handset.
Cameras units are positioned on the front and rear of the Mate 9. Continuing its partnership with Leica, Huawei has added a Leica dual-lens facility at the rear. This set up combines a 20MP monochrome lens with a 12MP F2.2 RGB lens. While the RGB sensor captures the colour elements, the 20MP monochrome sensor targets details and depth elements of the scene. This second generation dual camera feature comes with Hybrid Zoom facility. There is also a 4 – 1 Hybrid Auto-focus feature made up of laser focus, phase detection focus, depth focus and contrast focus. The front-mounted Selfie camera is an 8MP auto-focus F1.9 unit.
Following the usual pattern adopted by the company, Huawei has gone with a Kirin processor. Beating at the heart of the Mate 9 is a Kirin 960 chipset which claims to be the world's first chipset to feature an ARM Cortex-A73 / A53 Octa-core CPU and Mali G71 Octa-core GPU. 4GB of RAM is available for this device running Android 7 (Nougat). As usual with Huawei handsets, the Android operating system is overlaid with the EMUI software. In this case the Nougat software is overlaid with EMUI 5.0.
Figures released by Huawei claim that this CPU delivers the best multi-core performance while reducing power consumption by as much as 15%. The GPU, adding to this speed improvement, combines 150% performance uplift and a 40% improvement in energy efficiency compared to its predecessor. To add to these impressive figures, Huawei has developed a Machine Learning Algorithm which adapts to, and understands, the user's phone pattern behaviour so as to deliver a 20% improvement in operation smoothness with a 50% increase in system response time and an increase in graphic read / write speed.
As I have smallish hands I was expecting to struggle a little when coping with the size of this handset. However I was pleasantly surprised at the ease with which I adjusted to the dimensions of the Mate 9. Speed of operation and the clarity of the display were both of a high standard.
There was one aspect of this handset that was disappointing. According to information released by Huawei the Mate 9 should be capable of delivering 20 hours when used for continuous video playing. Unfortunately, impressive as the 20 hours claim might sound, my tests produced a much lower figure. The best I could achieve was 8.5 hours when playing videos stored on a USB stick via the USB to Go facility.
The Huawei Mate 9 is a good looking smartphone that has a number of impressive facilities. As standard you get 4GB of RAM, 64GB of ROM, NFC support, a fingerprint reading facility, the Dual lens photographic capability and a choice of Dual SIM or a combination of SIM and SD card functionality. Pricing is expected to be in the region of £620 on a contract-free basis.