Listening to a Drum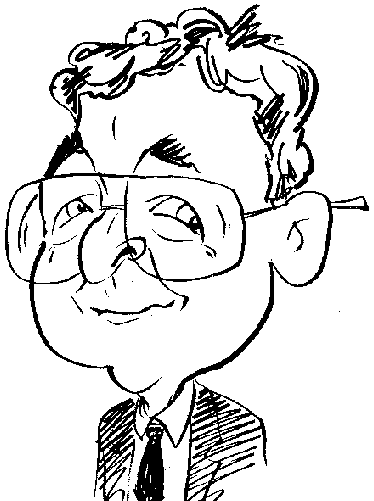 Review controls
A drum has long been used as a means of communication even before the development of Bluetooth.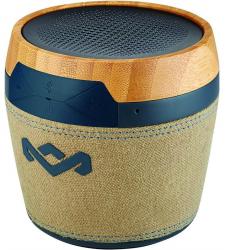 click image to enlarge
The Chant Mini is a Bluetooth speaker unit. This particular model belongs to the HoMedics House of Marley brand of products based on the Bob Marley's, the Jamaican Reggae star, vision of One Love, One World. The House of Marley aims to produce eco-conscious products that follow the guiding principles of using components that were sustainably sourced, cause minded and waste conscious. This approach of using recycled material that could then be further recyclable, when no longer required, certainly has resulted in the production of some distinctive offerings.
While designed by Marley in Michigan, USA, the Chant Mini is actually manufactured in China. The Chant Mini has the appearance of a native style drum. The unit measures 85mm in height with a diameter of 70mm at the base that expands to 83mm at the top. Originally available in a choice of Navy or Blue Hemp, the colour scheme used by the product has been increased with Black, Denim and Palm coloured units being added to the range.
The drum-like appearance of the Chant Mini has been created through the use of blended bio-plastic recyclable aluminium and exclusive REWIND™ fabric covering. REWIND fabric is blended from reclaimed hemp, organic cotton and fibres of recycled plastic bottles which certainly helps raise the Green credentials of this product. This REWIND fabric encases the main body of the speaker unit and also provides a loop which can be used when attaching the Chant Mini to your clothing or bag for easy portability.
Bundled with the speaker unit is a 20cm standard-to-micro USB lead for charging the Chant Mini's internal battery plus a folded sheet of paper which is meant to act as a User Guide but I felt was almost useless. This sheet of paper contains a series of illustrations regarding the use of the speaker and general information in a micro font that required the use of my magnifying glass in order to become readable.
You also get a carabineer clip for attaching the speaker to a belt or bag using the REWIND fabric loop mentioned earlier. While this speaker unit can be used with audio sources that do not support Bluetooth connectivity, you are not provided with an audio lead to make the necessary connection. Fortunately many users will already possess the necessary lead with 3.5mm jack plugs for this purpose so its absence should not be too much of a handicap.
Decorating the front of the Chant Mini is a rubberised control panel. This panel has controls for turning power on and off, adjusting the volume level, deactivating the Bluetooth facility plus accepting / rejecting and ending incoming phone calls when the speaker is paired with a smartphone. A House of Marley logo is positioned just below the control panel and a flap, inscribed with the name of Marley, sits to the left.
By raising this flap you reveal connection sockets for charging the built-in 1100mAh Lithium-Ion battery and a 3.5mm jack socket for non-Bluetooth aware audio source devices. You can also use the 3.5mm jack socket route with Bluetooth devices when you have forgotten to recharge the Chant Mini. This compartment also contains an LED light which glows red during the recharging process which can take up to three hours. I felt that this light was only really visible from certain angles making it difficult to know when charging was complete.
Built into this speaker is a microphone. This allows the Chant Mini to be used as a speakerphone when it is paired with a smartphone. The acceptance, rejection or ending of calls can be carried out using the control panel mentioned earlier.
Audio delivery is handled by an active / passive combo driver. While the audio quality is not going to blow your mind or get anywhere close, it is of a reasonable quality for a speaker of this size and price. Currently Amazon.co.uk has the Chant Mini listed at £39.94 reduced from £52.84.
http://www.thehouseofmarley.co.uk/bluetooth-speakers/portable-audio-systems/chant-mini-bluetooth-speaker-green.html