Mattress Cleaning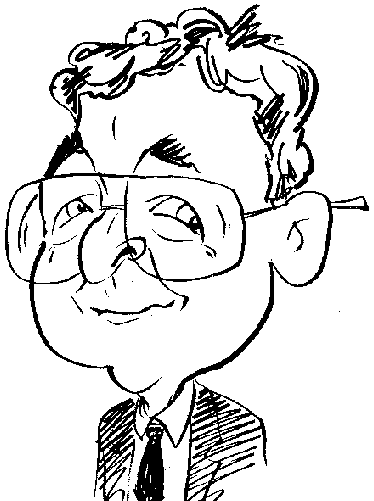 Review controls
How many entities share your bed? The answer might surprise you. Did you know that an average mattress can be home to 10 million dust mites? The reason why dust mites choose this type of habitat is that they thrive in the warm, moist environment engendered by such a location.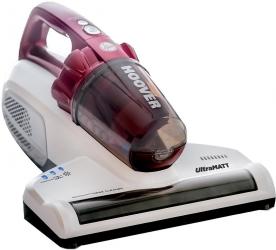 click image to enlarge
Once firmly established in a mattress, the dust mites can get to work by bringing on allergies and respiratory problems for their human bedfellows who tend to spend up to one third of their lives in bed.
It has been estimated that 300 million people suffer from asthma and up to 250 million people suffer from other allergies on a worldwide basis which goes to show how extremely busy the dust mites have been. Not surprisingly certain companies have put time, effort and expertise into developing solutions to deal with the dust mite problem at the source. In the case of Hoover, the company's solution is its UltraMATT product. The UltraMATT is a corded handheld vacuum cleaner. It regards the mattress as the source for its attack.
Solidly built, weighing 2.2kg and with dimensions of 34 x 27 x 19cm (L x W x H), this handheld, tethered device combines a metallic red, lacquered white and matte black sandwiched layer effect with perforated silver side panels. Attached to the rear of the UltraMATT is a power cord measuring 5 metres in length which should be fine for most bed sizes depending upon the positioning of an available power socket.
Positioned on the handle element of the UltraMATT are a small circular mode selector button and a larger, oval shaped power button. Three lights are located on the top of the UltraMATT wide mouth element. These light glow to indicate whether the vacuum, agitator or UV-c lamp elements are activated. On the underside of this mouth are the UV-c lamp and its covering plate plus the rotating agitator and its covering plate.
In operation the UltraMATT makes use of various techniques to gather up its target of the unwanted residents of the mattress and bedding. Powered by a 500W motor, the pull of the vacuum is meant to remove items such as dust, dirt, dust mites and dead skin. This vacuum mode tends to work best when presented with a flat surface. Unfortunately my mattress has a permanently fixed top layer covered with several depressions. The vacuum needed some assistance to suck up the dust that had gathered in these craters. I was disappointed with this aspect of the UltraMATT's performance.
Providing the agitator feature of the UltraMATT is a roll and beat bar. You can often find a very similar feature in more general purpose vacuum cleaners. This bar is rated at rotating at 4,200 resolutions a minute which allows it to dig deep into various fabrics in search of allergens and dust mites. As these elements are invisible to the naked eye, it is rather difficult to judge the effectiveness of this process.
As well as vacuuming and digging for unwanted bedding guests, the UltraMATT comes equipped with a germicidal UV-c lamp. This feature is rated at being capable of killing up to 99.9% on bacteria such as Escherichia coli and Staphylococcus aureus.
When powering up the UltraMATT you will immediately find yourself with all the three modes of vacuum, agitator and UV-c lamp activated. Pressing the selector mode button will turn off the UV-c lamp feature. A second press of the mode selector button will turn off the agitator feature and replace it with the UV-c lamp. There does not appear to be any way in which the vacuum mode can be activated on its own. The three lights mentioned earlier will provide feedback as to the current mode state.
Whatever items are collected by the UltraMATT will be deposited in a Bin which is mounted on the top front of the unit. This Bin has a capacity of 0.3 litres and as Hoover recommends that you use this device twice a week, it will need to be cleaned at regular intervals. In order to carry out this task, the Bin will need to be removed from the main body and disassembled into components such as a pre-motor filter, mesh and cover.

Hoover includes a cloth bag for storing the UltraMATT when not in use. You also get a small booklet with illustrations explaining the use of the product. While Hoover has suggested a price of £149.99, Amazon.co.uk currently lists this product at £113.33.
http://www.hoover.co.uk/small-appliances/vacuum-cleaners/corded-handheld-vacuum-cleaners/mbc500uv-ultramatt-corded-handheld-mattress-vacuum-cleaner/