Google Home Hub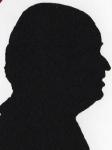 If you know what Amazon Alexa can do then this Hub from Google goes one stage further. It is a 7inch Landscape touch Tablet with the extended back being the speaker to give excellent sound and it sits like a triangular object.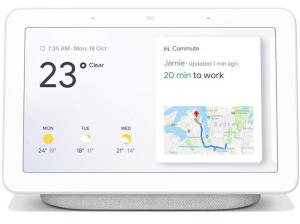 click image to enlarge
A small amount of documentation that came with the unit led to link my Nest camera to the unit at first I could find no way to get it to give the cameras live view but the moment I said 'Hey Google show Nest Camera' I got the live feed shown by my camera, I realised that this device does really learn and as it currently understands 444 Apps….
To link any supported App is simple then depending on what that App does you take it from there be it sound vision or both as with my Nest Cam.
It also streams music with you saying the name of the group or Artist and you then hear music from YouTube Music which features that group or artist called a YouTube Channel devoted to that person and the next or previous track is available. For a lot of the artists there are CD's displayed along the base of the screen.
It is also possible to say the group and a CD name to get that directly but to do this you should plan in advance as hesitation in speech can totally change the meaning.
Play The Beatles Yellow Brick Road got a reply of 'sure playing Goodbye Yellow Brick Road' on You Tube Music which produced an Elton John offering.
However Play The Beatles When I'm 64 got the correct result, as did Play Tchaikovsky 1812 Overture.
The Home Hub has an ambient light sensor so it appears brighter in a bright room and if used in the bedroom the display matches the light output.
In the kitchen it can link to give video 'how to' tips from You Tube from preparing dishes and even really basic advice such as how to peal a fresh pineapple it sits on the side so it does not get all sticky with the juice as you only use your voice. Both sound and vision are crystal clear.
It can be used as a photo frame once you have linked it to your photos wherever they are electronically stored and if a URL needs to be entered do it on the App on your phone.
When you buy the Google Home Hub you get free access to YouTube Music 'advert free' for six months.
So once you have linked devices such as a security camera, Hey Google 'show me front door' can allow you to choose to answer the door or not.
You can tell Google to sleep which seems to work almost all the time the one exception that I found is if you are using the Home Hub as a radio. 'Play Five Live' has it playing BBC Radio Five Live tell Google to sleep and it just goes back to playing Radio Five Live, however if you tell it to play music and then Sleep it does so.
It is also your Calendar and Alarm Clock. It can tell you the weather and read you the news. It can find answers to questions. For example 'next train to London' will get the time of the train and also allow time for you to get to the station.
All very clever but it still learns if you have smart switches it can even be instructed remotely via your phones App. So if you are delayed it can turn lights on etc.
The Google Home Hub is available from Currys/PC World for £139.