A Card-playing Butler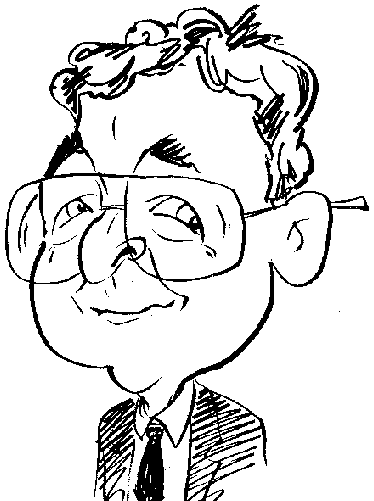 Review controls
It is time to pick up your cards and help a staff member solve a murder.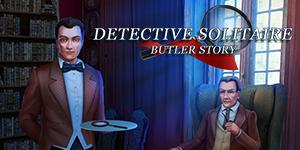 click image to enlarge
When I first saw the title of this next game, my initial thoughts were concentrating on the theory that "The Butler did it!". But I was completely off the mark as the Butler, in this case, was the lead investigator in solving the crime in the card game entitled "Detective Solitaire - Butler Story". Putting your observation and patience playing skills to the test, your role will be to assist the Butler through a series of chain-collecting card layouts based on the TriPeaks Solitaire type of play.
Prior to entering the game playing aspect of this title, you can create profiles for different players and make certain adjustments to the gaming environment. You can select from three different front faces and nine back images for the playing cards used in the game. Volume levels for music and sound effects can be adjusted while options for full screen and the cursor, used in the game, can be implemented.
For those not too familiar with the TriPeakes Solitaire type of game play, this game involves creating runs or chains of cards that follow a simple numeric sequence in either direction. This is achieved by selecting unblocked cards from various layouts and a Draw pack of available cards. Some of the cards in the layout will feature a bonus or are marked as special cards. When included in a chain, bonus cards bring with them rewards such as extra cash, Joker cards which can be used to replace any card in the sequence, Mulligans allowing you to undo the last move and a shuffle option to automatically rearrange all the cards on display.
Special cards care to be found in each level of the game. The collection of these special cards provides the means that allow you to make progress. If you collect all the special cards before clearing away the layout then the level will be completed and you can then move on to the next level.
As each card is selected and added to the current chain, you will be rewarded with cash to increase your bank balance. This cash balance can be used to purchase items from an in-game shop facilities. You can purchase Mulligans, Shuffle cards and Jokers to help complete individual levels as they are used as necessary.
The game has two difficulty options which are named as Newbie and Professional. Each of these options is divided into a series of packs that cover sections of the mansion or story. A pack is made up of four areas with each one consisting of ten levels of TriPeake Solitaire game play as you create chains and collect the special hidden within the different layouts. The various areas feature such locations as Castle Gate, Secluded Shelter, Oak Door, Hunter's Cottage and Large Tree. These locations offer little more than a background image and play no other part in the game.
In the case of Newbie difficulty, each individual level can be replayed as many times as you like until you are satisfied, have collected all the special cards, and are ready to move on to the next layout of cards. The main difference with Professional difficulty, which only becomes available when the first pack in the Newbie section has been completed, is that rather than replaying a single level, you can only replay an entire pack of layouts.
When playing the numerous levels making up this game, I initially had a minor problem in trying to distinguish between the "6" and "9" cards when they were displayed at an angle. However once I realised that the "6" card featured a full stop at the base of the card's number, indicating that it was the "6" card, then the issue disappeared. Other than this small point, the game played trouble-free. I did feel that the game would have benefitted from an occasion diversion such as a switch of game play type or a chance to examine clues, Playing through 200 layouts in both Newbie and Professional difficulties can be a little wearing and time consuming. Regular breaks are recommended.
I downloaded by copy of this game from Gamehouse.com where it is available priced at $9.99. The game requires a 1.0GHz processor with 512MB of RAM and 46MB of hard disk space running Windows 7 and later.
http://www.gamehouse.com/download-games/detective-solitaire-butler-story