There Are Monsters About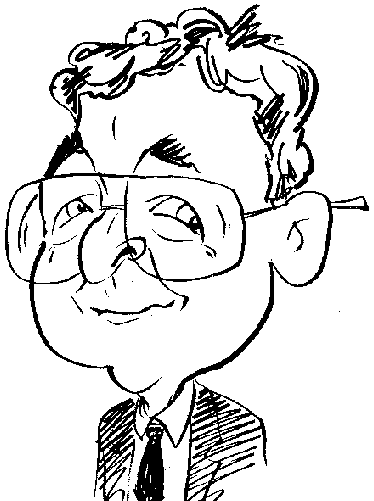 Review controls
You better watch out when ghosts come out to play as some are not particularly friendly.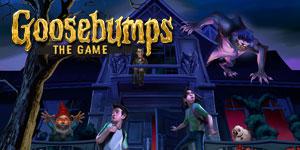 Developed by GameMill Entertainment in conjunction with Sony Pictures and Scholastic is a game based on R. L. Stine's infamous Goosebumps book series. In this game, which can be described as an adventure within an adventure, you are cast in the role of one of the schoolchildren living in a neighbourhood that has been overrun by monsters, such as werewolves and gnomes and the like (plus a white rabbit who likes to wear a top hat) who roam the environment threatening the local inhabitants.
Downloading from various websites, including Gamehouse.com, Goosebumps provides you with the option of creating named profiles for three individuals. As well as progress in the game, profiles can contain the volume levels for music and SFX. You can select from either a male or female silhouette headshot for your character. While this headshot does not make an appearance as part of the actual game, the name chosen to identify the profile will be featured throughout the game in various text messages.
Following a warning regarding "Player beware. You are in for a scare!" and a lengthy sequence featuring furniture men and a talking ventriloquist dummy, you are placed outside your school building ready to start the game. It isn't long before you are thrust into action as you try to discover what is going on.
Earlier I mentioned that this is an adventure within an adventure. The reason for this is that the game will gradually reveal details of the instructions needed to play this game as you make progress. You will discover how to move around the neighbourhood and access the verb list that appears when items are selected either in the game environment or inventory which is positioned down the right of the screen area. Conversations, when they do occur, are in text format only. When necessary you will be provided with a choice of responses to help guide the subject matter.
After almost every action in this game, feedback in the form of text will appear across the bottom of the screen. This text will help provide useful information, but it also has the effect of slowing everything down as you are not able to proceed until it has appeared and sat there for a few seconds. I often found that several mouse clicks were required before I could move on to the next scene or action. The effect was certainly frustrating.
In true Adventure tradition, this game offers the player the opportunity to collect numerous items. In fact the rule should be collect whatever you can as it will not weigh anything. While some of the items may not really be required, many will and you will never know until the moment arrives when you discover you do not have what you need.
Items collected will be represented by mini-pictures in the right sided inventory. Due to the number of available items, the inventory will quickly fill up and new pages will be created with chevrons so that you can cycle through the available pages. You can also use the mouse wheel to scroll through the content of the inventory.
While the game has been set out so that it does not place you in a straightjacket and force you to follow a set path, some actions will be required before you can proceed. An early example of this is being blocked from the entry into a basement until a letter has been handed to a ghostly spirit. Generally through you can tackle tasks in any order as long as you cover everything.
When playing this game it is beneficial to save your progress and current position at regular interval. This could prove extremely useful if, as can happen with Goosebumps, you come to a sticky end and get covered in gung. You will need to restart from your last saved positioned.
Goosebumps is certainly different to most of the adventure games that come my way. The graphics are reasonable but are not particular visual impressive. Experienced gamers should easily finish the game within a couple of sessions. I was generally disappointed with this game which should cost $9.99. The game requires a 2.4GHz processor with 1024MB of RAM and 330MB of hard disk space running Windows 7 and later.