Treasure Hunting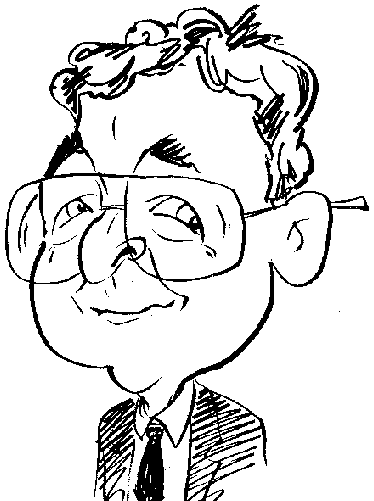 Review controls
Put your thinking cap on as you tackle four offerings of treasure seeking.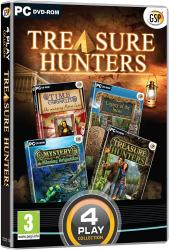 click image to enlarge
As part of the GSP 4 Play Collection series offering of Treasure Hunters, as you might suppose, is made up of four titles that bear the similar theme of searching. The four titles making up this collection are Time Chronicles: The Missing Mona Lisa; Legacy of the Incas; Mystery of the Missing Brigantine; and Treasure Hunters. All four titles offer the same options as you create profiles for different players plus adjust volume levels for background music and sound effects with full screen viewing of the action.
While seemingly sharing its title with that of the collection, Treasure Hunter does differ from the other titles in this package. While the other titles installed without any problems, Treasure Hunter did produce an issue and, as a result, refused to run on my Windows 10 platform. However by switching to an available Windows 7 platform, Treasure Hunter installed itself without a problem and was able to run as you complete Hidden Object tasks in order to uncover a vast treasure.
Your role in Treasure Hunter is to help an organisation known as Treasure Hunters while other attempt to disrupt its work. To help you with this task, you are provided with some special tools as you progress through the game. You start, once located in a Hidden Object scene, with a Glove of Power and later access is given to Night Vision goggles and X-ray goggles.
Interspersed between Hidden Object action, consisting of a scene with a text list of items to locate, are various puzzles. You could be asked to complete a Tower of Hanoi puzzle or tackle a maze which could slow down your progress a little. At other times you will be required to build your own equipment as you work your way through 27 sections of game play.
Having assisted the Treasure Hunters, you could move on to become the Chief Investigator of the Interpol Environmental Crimes Unit as you search for the Time Chameleon, a criminal responsible for a series of crime. The latest such crime concerns the theft of the Mona Lisa and this immediately becomes the focus of your skills and top of your agenda. In order to complete your task, visits to a variety of locations will be required.
As befits the Time Chronicles part of its title, this game presents a double challenge as each location needs to be visited in the present and a past period as you search for a listed collection of items. While the visual aspect of the location may remain the same, some variety does occur in the list of required in each period. The completion of each location brings the reward of a small section of the missing Mona Lisa painting. Mini game will appear and need to be completed from time to time.
With a change of title, Legacy of the Incas brings an improvement in the graphics over those featured in Mona Lisa. You are cast in the role of O'Connell who is not offended to be regarded as a grave robber because that is what he is good at. He teams up with Alice Charleston, an archaeologist, to find the ancient city of Paititi. The couple will need to follow clues left by Alice's deceased father.
The Hidden Object aspect of the game is helped by a mouse cursor which changes shape to indicate when different actions are possible. Along with a tabbed interface, allowing you to switch between views of items in the inventory and those you need to find. Dotted through the game are an occasional coin which can be used to pay for the ability to skip a puzzle that might prove to be too difficult.
Completing the quartet of titles is the Mystery of the Missing Brigantine with its nautical theme. You are cast in the role of helping Jack and Elizabeth discover sunken treasure. I felt the positioning of the game's inventory items took a little getting use to as the inventory was located along the left side of the screen rather than across the bottom as usually occurs.
With a mixture of tasks, Hidden Object scenes and mini games, this title also gained my award for the most inane piece of dialogue in this collection. After discovering Elizabeth bound and unconscious, Jack releases her and brings her round with smelling salts before asking, "Are you alive?". At least it made me giggle.
Treasure Hunters 4 Play requires a 1.4 GHz processor with 1024MB of RAM running Windows 7 and later.
At the time of publication I found this game available on Amazon for £5.95.